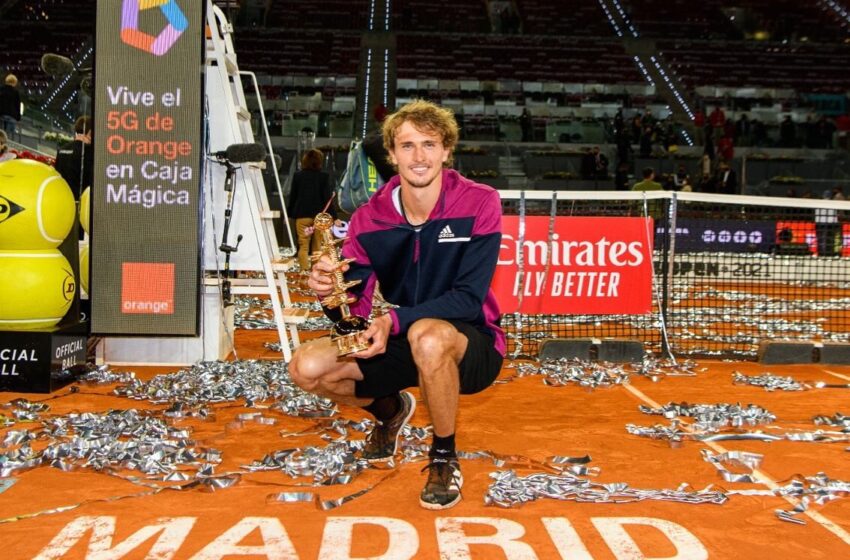 Image: Alexander Zverev/Twitter
'No Bigger Roger Fan Than Me': Alexander Zverev
Alexander Zverev discloses that he's a big Roger Federer fan, deems Rafael Nadal's return will be a "bit easier" than that of the Swiss.
The World No. 3 talked about the comeback of the two legends on Eurosport Germany on Friday. Proclaiming to be a big Roger Federer fan, the ATP Finals champion, told that the Swiss had proved people mistaken many times in the history with his age-defying accomplishments. Yet, Zverev considers the competition has now become tighter, creating it tough for Federer to make a magnificent return after knee surgery.
"With Rafa, it will be a bit easier than with Roger since Rafa hasn't been away that long and he is five years younger than Roger," said Zverev. "Roger has already achieved many things where we said: That's not possible. That's why I wouldn't write him off. It won't be easy, but tennis changes and becomes faster. At some point, this is no longer easy."
"There is no bigger Roger fan than me, but I don't know how easy it is to make another comeback at almost 41 years after a knee surgery," he added.
Both Roger Federer and Rafael Nadal have made it official concerning their plans to participate in the 2022 ATP tour. With Nadal testing positive for COVID-19 after his play in Abu Dhabi, his odds of going for the Australian Open are narrow.