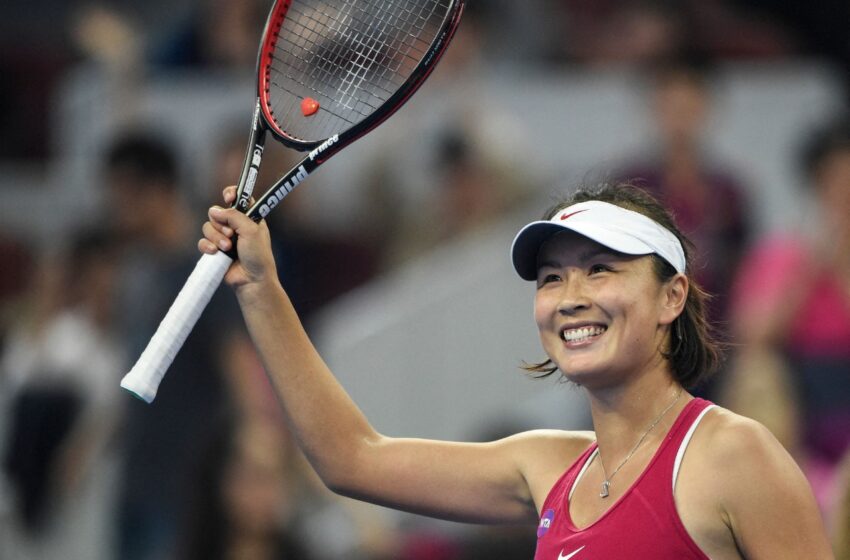 WTA Suspended China Events On Concerns Over Peng Shuai
The Women's Tennis Association (WTA) has declared an instant stoppage on all events in China, which includes Hong Kong, in reply to Beijing's censor of sexual charge allegations made by Chinese tennis star player Peng Shuai upon a former top Communist Party official.
"Unfortunately, the leadership in China has not addressed this very serious issue in any credible way. While we now know where Peng is, I have serious doubts that she is free, safe and not subject to censorship, coercion and intimidation," WTA chairman and CEO Steve Simon stated in a post on the organization's website.
"I don't see how I can ask our athletes to compete there when Peng Shuai is not allowed to communicate freely and has seemingly been pressured to contradict her allegation of sexual assault," WTA chief executive Steve Simon said in a statement.
Peng did reappear in mid-November at a feast with fellows and a children's tennis match in Beijing, photos and videos distributed by Chinese state media and by the tournament's organizers revealed.
On November 21, IOC President Thomas Bach had a 30-minute video call with Peng, who played at three Olympics, throughout which she told him she was safe. But Simon, who said the choice to refuse tournaments in China had the full backing of the WTA Board of Directors, said they were not satisfied all was fine with Peng.
In the previous full term with a decent stroke in China, the WTA had nine tournaments there. The last of those was the reputable WTA Finals, the first one taken in Shenzhen as a chain of a new contract for the first-class tournament to be held there. The current agreement should discuss the tournament taking place in Shenzhen until at shortest 2030, with this newest release surrendering that deals into grave uncertainty.