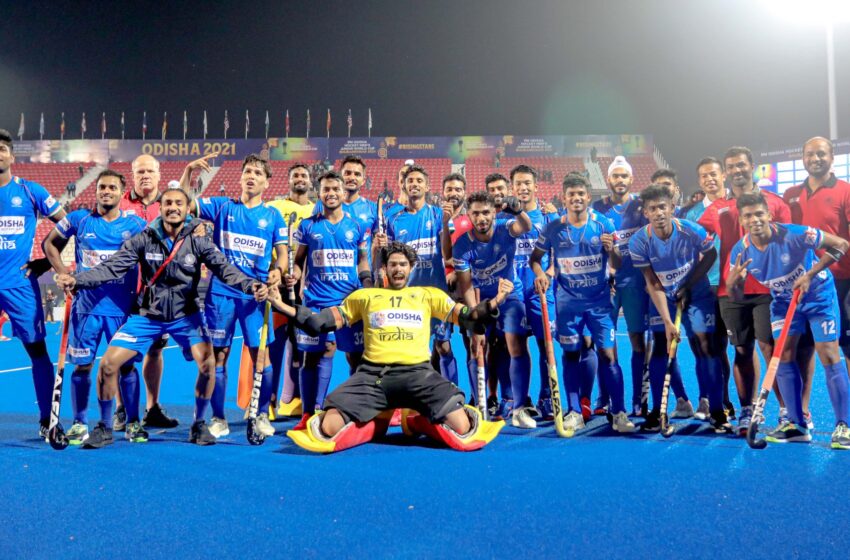 Jr. Hockey World Cup: India Beat Belgium To Enter Semis
On Wednesday Indian team put up a beautiful performance against Belgium to win the Junior Hockey World Cup Quarter-final match 1-0. With this victory, India has opened the doors of the semi-finals of the tournament which is being held in Bhubaneswar, Odisha. India's Sharada Nand Tiwary struck the lone goal for India by switching a penalty turn to ensure a spot in the semi-finals.
India displayed unbelievable skill in Wednesday's impressive fight. But it was the tenacious shielding that caught the Belgians by shock. India did not provide a single chance to Belgians to turn into a goal. Goalkeeper Pawan struck a great role in India's success. He prevented many penalties turns led by Belgium.
As required, the match began at a quick movement but remain rather guarded for most of the first quarter. The team from Europe rose on the front base as they managed to hold but India turned into the race as the quarter grew.
In the second-quarter vice-captain, Sanjay did the cover for the hosts as he gained the penalty turn after dropping down from the right quarter. India team who have been objective during the whole tournament made sure to make use of the big hit in the game as Sanjay came up with a variety that managed to express supremacy. He forged a net flick and turned it for Sharda Nand Tiwari who destroyed it past the Belgium goal-keeper. India will standoff against Germany on Friday in the semi-final.