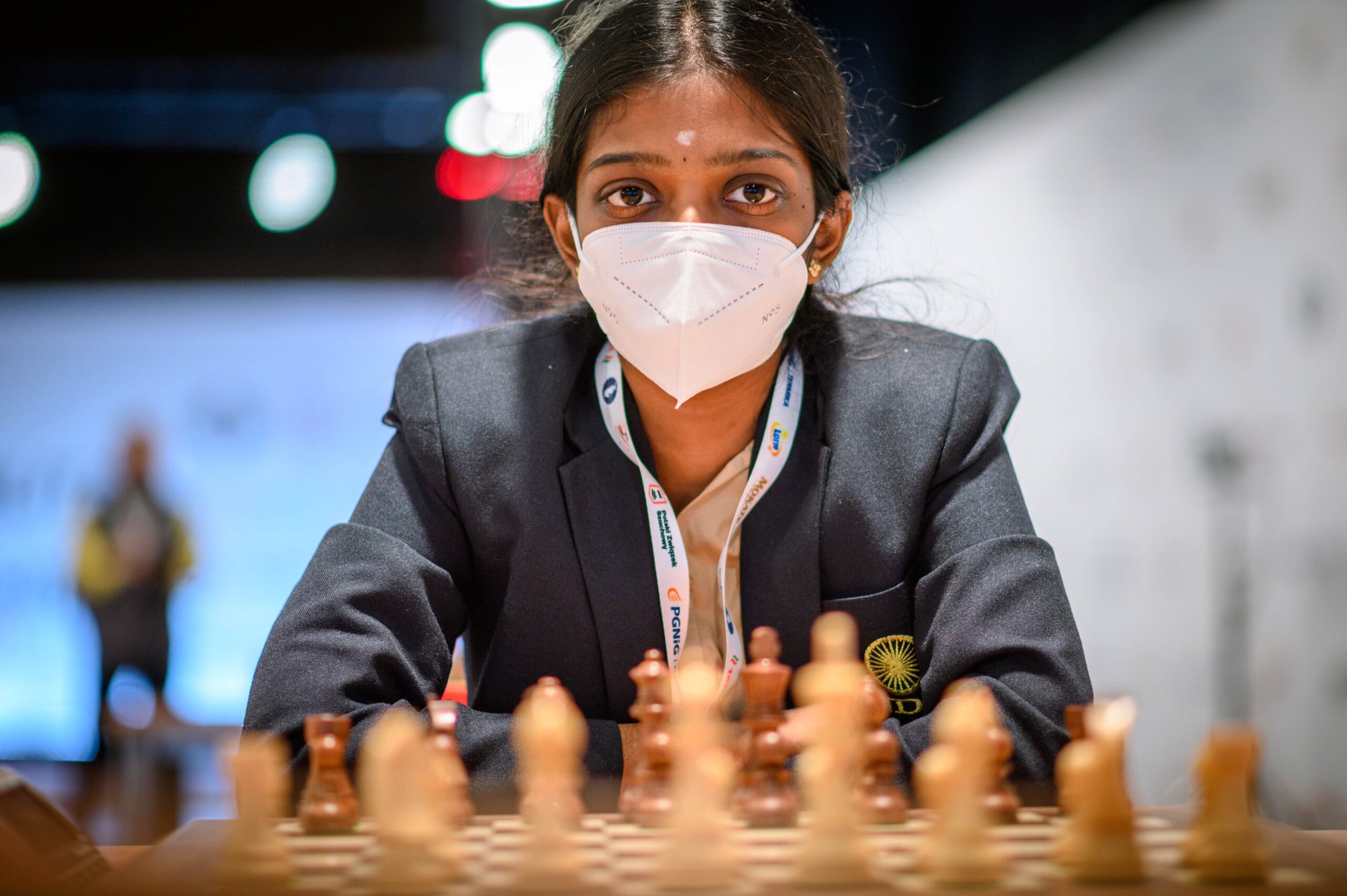 Image: FIDE_chess/Twitter
World Rapid Chess Championship
Former champion Koneru Humpy finished sixth in the women's group at the FIDE World Fast Champion Championships. In the open group round, young Indian Grandmaster D. Gukesh finished ninth. Vaishali R seizes second spot and Koneru Humpy in joint third.
In the open group, Nodirbek Abdusatorov of Uzbekistan won the title with 9.5 points. The difference between him and the ninth-ranked Gukesh was only half a point. Gukesh recorded a victory over veteran Israeli Boris Geckfund in the 10th round. In the next round, he defeated Jobava Badur of Georgia. In the next two rounds, he tied the winner, Abdusatorov, and Alexander Grishuk.
In the same group, Mitrabha Guha, Vidit Gujarathi, and Harish Bharatkoti secured 15th, 45th and 60th positions respectively. In the women's final, Hampi's matches ended in a draw against winners Alexandra Kostenyuk, Antoaneta Stefanova, and Gulnar Mamadova, Young R, Vaishali finished 14th with 7 points. Vantika Agarwal and Padmini Raut had to settle for the 38th and 49th positions separately.