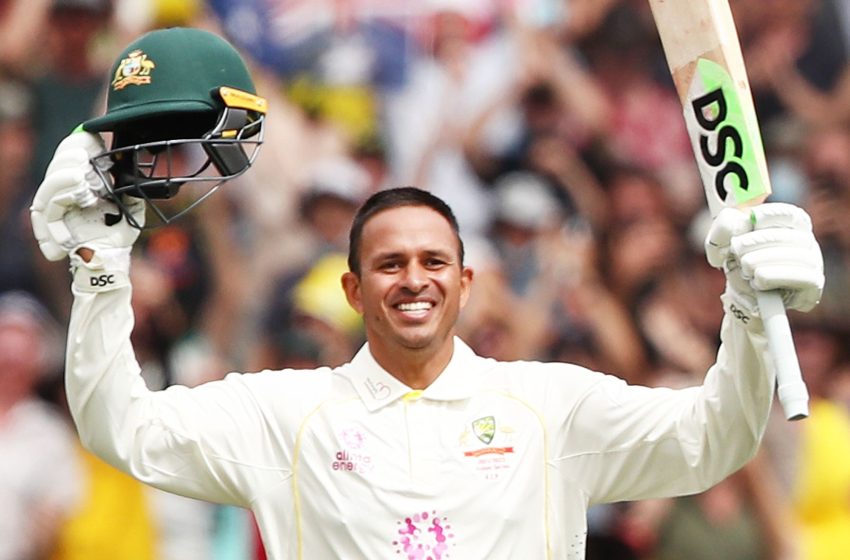 Trying to get on seven different flights to get to India, then get here: Usman Khawaja
Usman Khawaja : A marathon sequence of hold-ups has left Usman Khawaja feeling as fatigued as "exhausted" opening partner David Warner, but the batter insists weariness will be no barrier in the veteran pair's bid to spearhead a long-awaited Border-Gavaskar Trophy triumph abroad.
Khawaja was held up at home in Brisbane after not receiving a visa in time for his scheduled flight into Bangalore last week. After finally getting approval, his flight into Melbourne was delayed, as was a subsequent connection to Delhi on Thursday having spent the previous night in an airport hotel.
It meant he was forced to hare through Delhi airport to make the final leg of his trip into Bangalore, where Australia have been training in the lead-in to the four-Test tour.
went Usain Bolt trying to make my connection," Khawaja told cricket.com.au. "I somehow got on that flight – the last flight of the whole night – and got here. From the time I left Melbourne to here it was 24 hours.
"That's just life, you just have to deal with it. It's no biggie, I'm here now and ready to go."
While it meant he only got a single training session in on the purpose-made spinning wickets in Alur before players departed for Nagpur on Monday, Khawaja stressed he would not be at a disadvantage.
The left-hander, who was picked on Australia's 2013 and 2017 tours of India but is still yet to play a Test in the country, also downplayed Warner's admission he was feeling "exhausted" ahead of this series.
The duo's ability to make strong starts with the bat shapes as a crucial factor in the campaign between Test cricket's two top-ranked teams, while Warner then also has the ensuing ODI series and Indian Premier League to consider.
"We're all tired and fatigued. Even I'm a bit tired and fatigued," said Khawaja. "We've played (two) Test series, played four Shield matches before then, played nine first-class game before Christmas, then put Big Bash in there with no time at home.
"Trying to get on seven different flights to get to India, then get here – we're all tired, we're all fatigued.
"That's just part and parcel of being a cricketer. Once you're on the field, it's just game on. It's the same with Davey.
"I've scored runs a lot of times when I have been tired and fatigued, you just have to find a way sometimes.
Dropped or overlooked on his first five Test tours to the subcontinent where he averaged 14.62 in his first five matches, Khawaja has since flourished on tours of the UAE (against Pakistan) in 2018, then Pakistan and Sri Lanka in 2022.
The opener has three tons from his last 12 innings in Asia, averaging 95.77.
Khawaja has immense confidence that his technique can hold up to turning and reverse-swinging conditions; he averages 76 in ODIs in India, while he has scored three hundreds for Australia A on tours in 2015 and 2018.
Yet he knows that India, led by Ravichandran Ashwin who has troubled Australia's left-handers in the past and dismissed Warner 10 times in 15 Tests, will pose a fresh challenge.