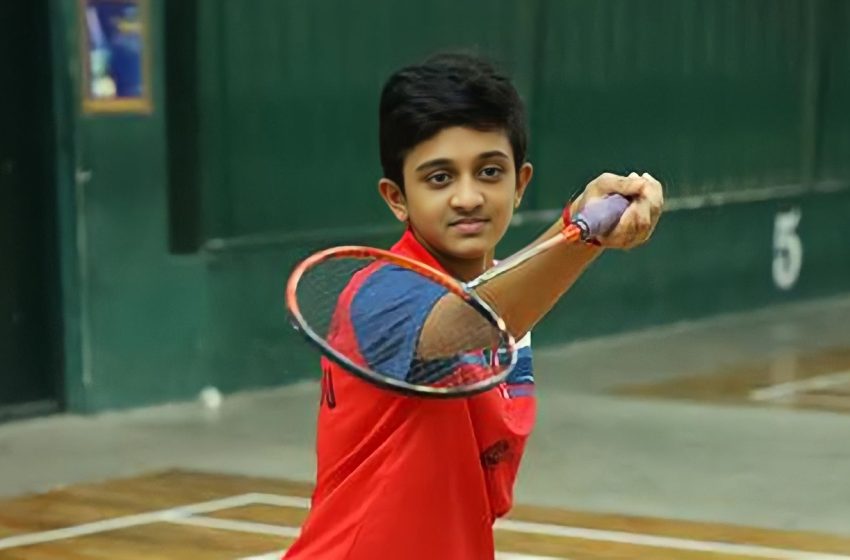 Manraj and Rakshitha to spearhead Indian contingent at Dutch and German Junior tournament
India's no. 33 men's singles shuttler Manraj Singh and women's singles shuttler Rakshitha Sree S. will lead the 19-member strong Indian contingent at the upcoming Dutch Junior International 2023 and German Junior 2023.
Badminton Association of India had conducted a four day long selection trials process to pick the shuttlers for the year's first two major Junior International Grand Prix events scheduled from March 1-12. The selection trials were held in Greater Noida from January 24 to 27 to finalise the names.
Manraj Singh topped the men's singles category followed by Ayush Shetty, Lokesh Reddy K. and Gagan.
While, rising women's singles shuttler Rakshitha Sree S. will lead women's singles group along with India no. 25 Shreya Lele, Jiya Rawat and India no. 24 Aalisha Naik.
"This is a good bunch of rising Indian shuttlers. They've been doing well at junior circuit and they have proved their mettle at selection trials as well to seal their place in the squad. All of them have potential to finish on the podium. I hope they do well at these events and more to come," said Sanjay Mishra, Secretary, Badminton Association of India.
Meanwhile, Bhavya Chhabra-Param Choudhary will shoulder the men's doubles responsibility with in-form Divyam Arora-Mayank Rana making it to the team as 2nd pair.
Women's doubles duo Vennala K.-Shreyanshi Valishetty who also represented India recently at Badminton Asia Junior Championships 2022 will be keen to put up impactful performances along with Vaishnavi Khadkekar-Sania Sikkandar.
Whereas, Arulmurugan R.-Srinidhi N. alongside Sathwik Reddy K.-Vaishnavi Khadkekar are India's best bet in mixed doubles category.
The Dutch Junior International 2023 will kick off from March 1 in Haarlem while the German Junior 2023 will begin from March 8 in Berlin.
Indian squad
Men's singles: Manraj Singh, Ayush Shetty, Lokesh Reddy K., Gagan
Women's singles: Rakshitha Sree S., Shreya Lele, Jiya Rawat, Aalisha Naik
Men's doubles: Bhavya Chhabra/Param Choudhary, Divyam Arora/Mayank Rana
Women's doubles: Vennala K./Shreyanshi Valishetty, Vaishnavi Khadkekar/Sania Sikkandar
Mixed doubles: Arulmurugan R./Srinidhi N., Sathwik Reddy K./Vaishnavi Khadkekar