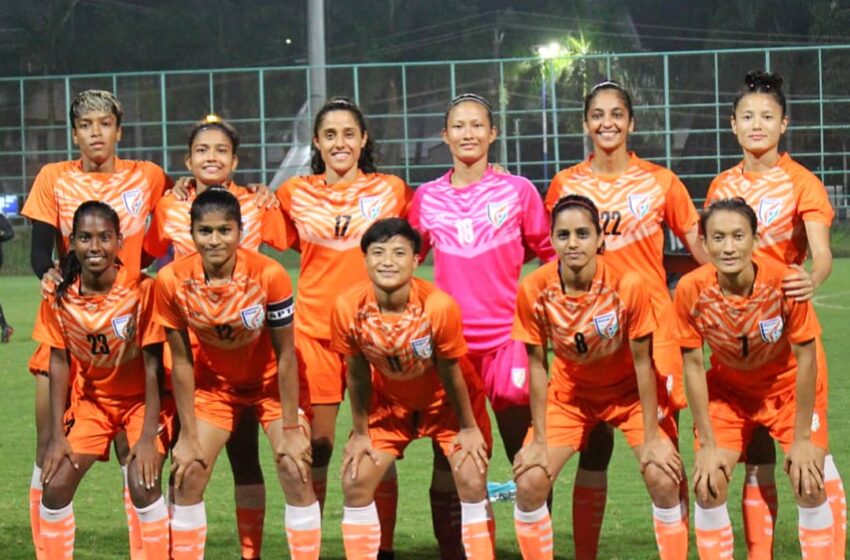 Image/Indianfootball
SAFF U-19 Women's Championship
The India U-19 Women's Team will face Nepal today in SAFF U-19 Women's Championship at Bir Shreshtha Shaheed Shipahi Mostafa Kamal Stadium, Dhaka. In this tournament, India has played two matches and has one win and one loss in their hands. In this match, the blue tigers really want to make a powerful comeback in the championship to show their dominance.
India suffered a 0-1 loss to hosts Bangladesh in the SAFF Under-19 Women's Football Championship here on Friday, their first defeat in the tournament. India had earlier registered easy wins against Sri Lanka and Bhutan.
Shamsunhar's goal in the seventh minute on a penalty was the difference between the two teams in the end. Bangladesh became more aggressive after this goal but India had the best opportunity to equalize in the 40th minute when Sumati Kumar passed Mariammal but her shot went straight into Bangladesh's goalkeeper Roopana.
India got an excellent opportunity to restore parity in the 40th minute when Sumati Kumari passed a ball to Mariyammal whose left-footer went straight into the hands of Bangladesh goalie Rupna.
India will play against Nepal in their last match today wherein a victory will assure them of a place in the final.