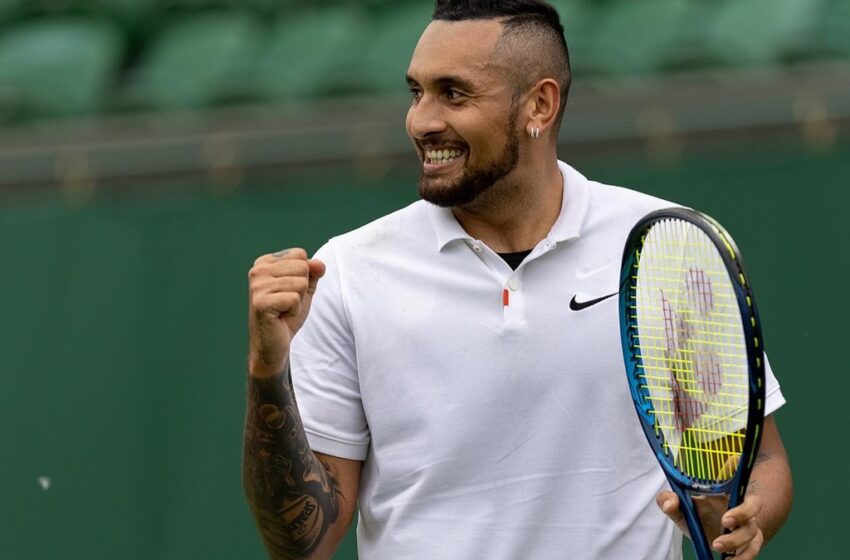 Image: Nick Kyrgios/Twitter
'No "Big 3" Would Be Disaster': Nick Kyrgios
Nick Kyrgios has voiced concerns over the non-participation of Big Three Roger Federer, Rafael Nadal and Novak Djokovic in the forthcoming Australian Open, stating it would be a big tragedy for the first major of 2022, which boots off on January 17.
Nick Kyrgios deems it would be a 'disaster' if none of them participates at the first Grand Slam of 2022. However, on the more optimistic side, he thinks it would set a wonderful possibility for all the young players. He stated Melbourne held amazing memories for him, and he glanced forward to returning in 2023.
"I hope he's had a good Christmas and I hope he's able to play in the sport for as long as possible, because I've voiced before I think Federer, Nadal and Djokovic need to be (playing)," Kyrgios said.
"If all three aren't there, it would be a disaster. It's an absolute disaster for the fans and the people that enjoy tennis. "Yes, it's obviously a good opportunity for some of the younger guys to come through and make an impact but, as a whole, we do need them to be part of the sport" he said.