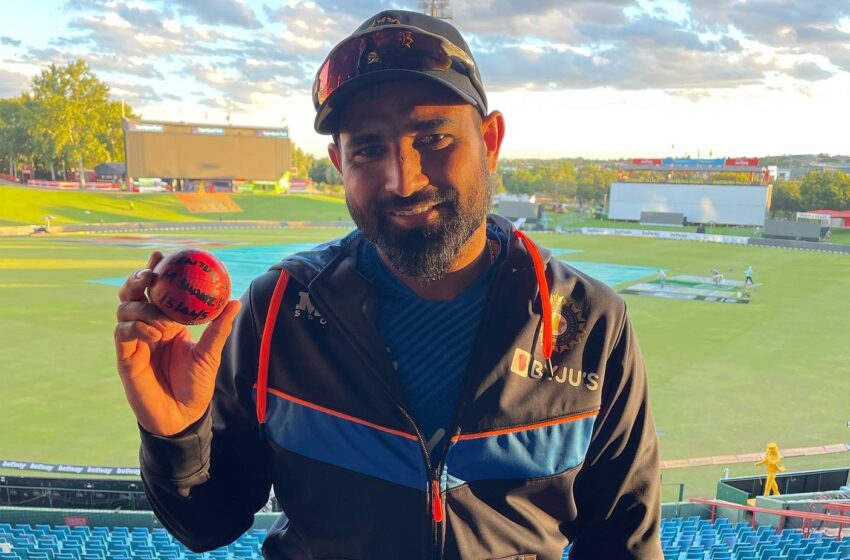 Image: Mohammad Shami/Twitter
Phenomenal Mohammed Shami Joins 200 Club
Fast bowling is pure bliss. Bowlers wailing in, the ball exploding out of their hands, bristling of the pitch outside the frightened eyes of batsmen and smashing into the 'keeper's gloves.
Indian star fast bowler Mohammed Shami took 5 wickets in South Africa's first innings on the third day of the first Test match between India and South Africa in Centurion. With this, he took his number of wickets in Test cricket beyond 200. Apart from Shami, Jasprit Bumrah and Shardul Thakur also took 2-2 wickets. When Shami was striking the hosts in the match, Bumrah's absence was barely felt.
On the basis of this brilliant bowling of Shami, Team India bundled out South Africa for only 197 runs in the first innings. Before that the Indian first innings had ended on 327 runs. After the end of the third day's play, Mohammed Shami has given his reaction about his excellent performance.
Shami completed his 200 wickets in Test cricket. Shami is only the fifth fast bowler from India to have more than 200 Test wickets to his name. For this big achievement he credited this achievement to his father.
"My father has made me what I am today. I come from a village where there aren't many facilities, and even today there aren't all facilities available. Even then, my father would cycle me 30 km to take me to coaching camp and that struggle I still remember. In those days and those situations, they invested in me, and I am forever grateful," Shami said in the presser on Tuesday.