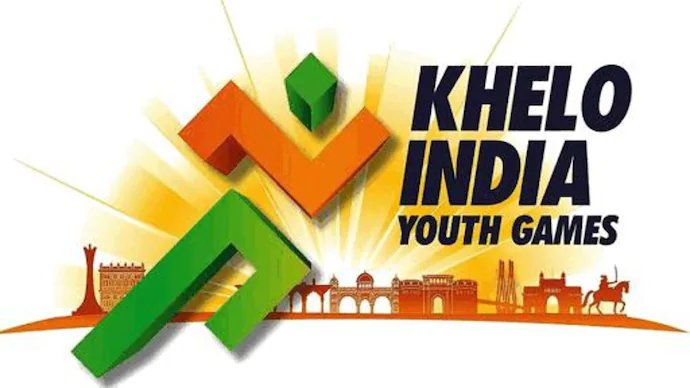 Khelo India
Khelo India Youth Games 2022: Where to watch live streaming, all the venues and full schedule 
Khelo India Youth Games 2022 will be held in Madhya Pradesh from January 30 to February 11, 2023.
It will be the fifth edition of the flagship event under the government of India's Khelo India initiative, which promotes sports at the grassroots levels in the country. KIYG 2022 can be seen on live streaming and live telecast in India.
The last edition of the KIYG, Khelo India Youth Games 2021, was postponed thrice due to COVID-19 before finally being held in June last year. Consequently, the 2022 edition is being held in 2023.
Over 5,000 athletes from the 36 states and Union Territories will compete for 1,936 medals – 573 gold, 580 silver and 783 bronze – in 27 sports at the Khelo India Youth Games.
The host state of Madhya Pradesh will boast the largest contingent of 474 athletes at the Khelo India Youth Games 2022. Haryana, the defending champions, will have the second-largest contingent in action. Tripura will have the smallest, a 13-athlete contingent at KIYG 2022.
Khelo India Youth Games 2022 sports
Athletics
Wrestling
Boxing
Shooting
Kayaking and canoeing
Rowing
Volleyball
Judo
swimming
Basketball
Weightlifting
table tennis
Kabaddi
Football
Tennis
Badminton
Hockey
Gymnastics
Kalaripayattu
Mallakhamb
Yogasana
Kho-kho
Archery
Fencing
Cycling
Thang-ta
Gatka
Fencing and water sports like kayaking and water canoeing will feature at the KIYG for the first time since its inception.
Aryan Sen, cousin of Indian badminton star Lakhsya Sen, will compete in fencing. Aryan is an Asian cadet championships bronze medallist.
A total of 11 venues spread across eight cities in the state of Madhya Pradesh and New Delhi (for TRACK CYCLING) will host the Khelo India Youth Games 2022.
Khelo India Youth Games 2022 venues
Bhopal: Athletics, wrestling, boxing, shooting, kayaking, canoeing, rowing, volleyball, judo and swimming
Indore: Basketball, weightlifting, table tennis, kabaddi, football (boys) and tennis
Gwalior: Badminton, hockey, gymnastics and kalaripayattu
Ujjain: Mallkhamb and yogasana
Jabalpur: Kho-kho, archery, fencing and road cycling
Mandla: Thang-ta and gatka
Balaghat: Girls' football
Maheshwar: Slalom
New Delhi: Track cycling
MP's capital Bhopal and Maheshwar (Khargone) will be playing host to the newly introduced water sports events.
The five traditional sports – mallakhamb (the state sport of Madhya Pradesh), thang-ta, gatka, yogasana and kalaripayattu – which were introduced at the last edition will return this year as well.
Shooters Shiva Narwal and Abhinav Shaw, swimmer Vedaant Madhavan, are some of the big names participating at the KIYG 2022.