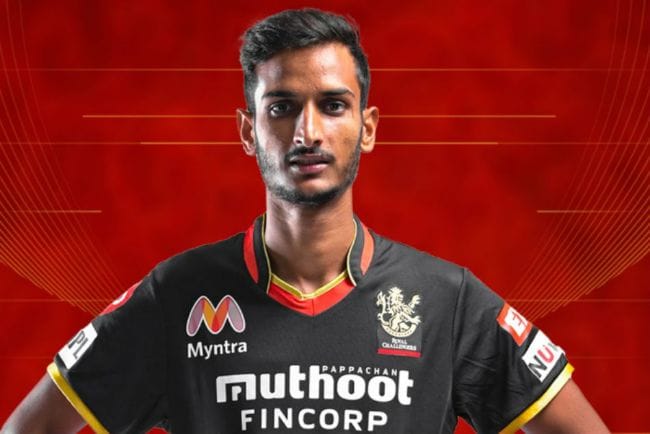 INDvZIM: Small town boy gets Indian Team call up
INDvZIM: Shahbaz Ahmed, who was an all-rounder of the RCB team, who started his cricket journey from the streets of Shikrawa village, has been selected in the Indian cricket team. As soon as the news of Shahbaz Ahmed's selection came to the people of Haryana's most backward Nuh district, their happiness knew no bounds. When people expressed their happiness by distributing sweets, the selection of Shahbaz Ahmed started being seen on social media.
Also Read-https://www.sportstrumpet.com/watch-m-sreeshankar-exclusive-interview-with-sports-trumpet/
All-rounder Shahbaz Ahmed has been made a part of the team after the injury of player Washington Sundar in the team selected for the Zimbabwe tour. Now he has to prove himself by performing well, so that this young player can be a part of the Indian team for a long time. The people of Mewat district have expressed their heartfelt gratitude to the selectors. Shahbaz Ahmed has left for Zimbabwe on Wednesday itself.
Shahbaz Ahmed has performed well in the last several IPL seasons, due to which his dream of playing in the Indian team seems to be coming true. Shahbaz Ahmed was born on 11 December 1994 in the house of Ahmed Jan in Shikrawa village.
Shahbaz Ahmed's grandfather Mohammad Haji Ishaq is also a big fan of cricket. Despite being a teacher many decades ago, he did not forget to listen to the commentary of the cricket match. He used to press the radio to the side and at that time only Test matches were played, whose commentary he enjoyed listening to.
Grandfather's love for cricket grew, uncle was also a famous cricketer After this attachment of grandfather, Shahbaz Ahmed cricketer's uncle and coach Mohammad Farooq teacher earned a lot of name by playing cricket in the area. Shahbaz Ahmed, who grew up on his footsteps, went many steps ahead of him.
With the selection of Shahbaz Ahmed of Shikrawa village, not only his family members but lakhs of people of the area have expressed happiness over it. Just waiting for the day when this Mewat ka Ladla will be part of the playing XI