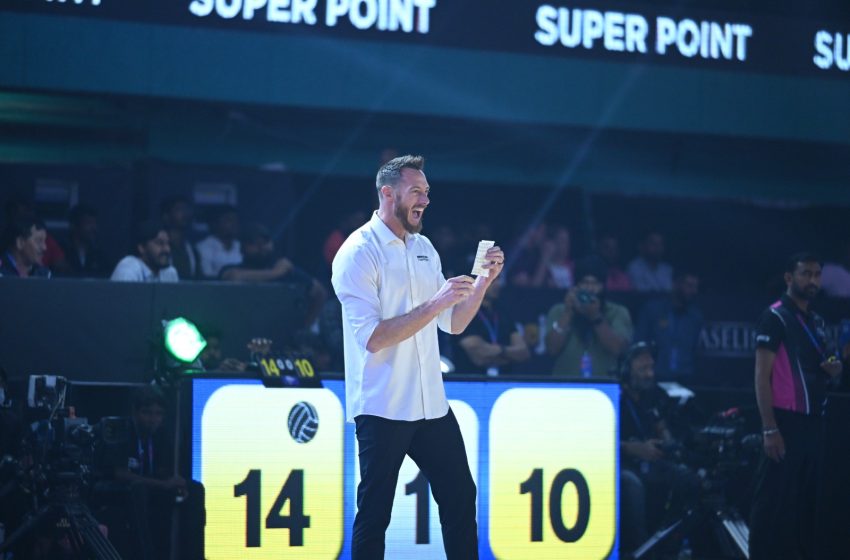 Bengaluru Torpedoes
Feels surreal to be in the final, says Bengaluru Torpedoes coach David Lee  
Bengaluru Torpedoes will face the winner of Calicut Heroes and Ahmedabad Defenders in the final.
Bengaluru Torpedoes picked up a thrilling win over the Kolkata Thunderbolts in the first semi-final of the second season of the RuPay Prime Volleyball League powered by A23 at the Regional Sports Centre, in Kochi on Friday. With the win, the Torpedoes also booked a place in the final.
Expressing his delight after reaching the final, David Lee, coach of the Bengaluru Torpedoes said, "It's amazing that we have reached the final. The team really played against the Kolkata Thunderbolts. We didn't have the best of the start to the season, losing the first two games, but since then, there has been a turnaround and all the credit goes to the players and the entire team."
Lee also pointed out that the lines between player and coach were blurring ever since he stepped on to the new role.
The 2008 Summer Olympics Gold medallist said, "I give a lot of inputs, I think, sometimes too much. But, in all honesty, I don't mind taking up that role."
"Being a player in this league gives me unique insight into the challenges that face our team, taking into account that there are different rules when compared to traditional volleyball."
A Gold Medallist in 2008 and 2014 of the World League, he featured in the line-up of Calicut Heroes as a player last season in the RuPay Prime Volleyball League. Lee talked about how his experience as a player in the league will give him an edge as coach this time around.
"I have been associated with the sport for a long time now. Yes, I do miss playing at times but more than that I am happy that I am giving something back to the sport which I absolutely love. It is great to pass on my knowledge of whatever I have learned to the young generation," he added.
On being asked about which team he would like to face in the final, Lee kept his cards close to the chest.
"Both the teams are formidable opponents. If we have to life the trophy, we should be able to beat any team. I want that the fans should enjoy the final. The fans here are so passionate about volleyball. They should enjoy every minute of the game."