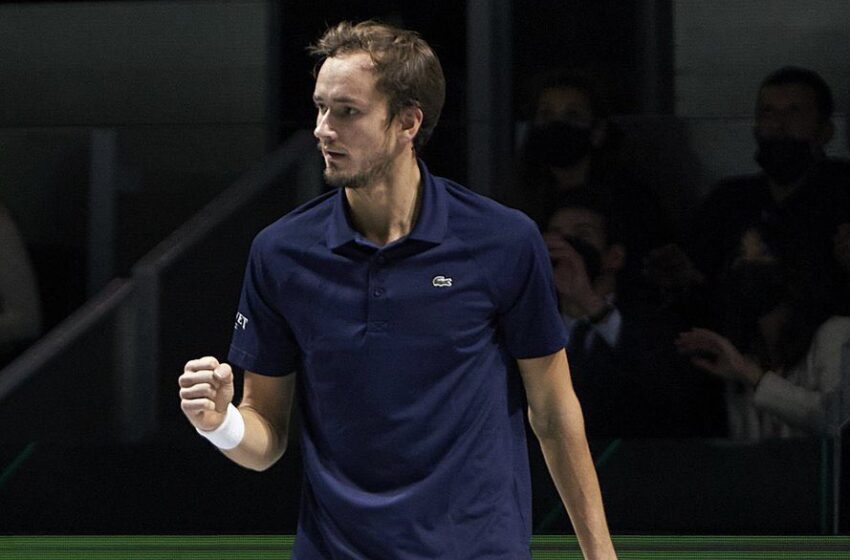 Image: Daniil Medvedev/Twitter
Daniil Medvedev Hails The Big 3
In a recent interview, World No. 2, Russian Daniil Medvedev revealed that the leaving of Novak Djokovic, Roger Federer, and Rafael Nadal from tennis will be a "big deal."
The Russian praised the Big 3 as outstanding players but stated that there will be "new champions" in the future who will be competent to carry onwards their legacy.
Novak Djokovic, Roger Federer, and Rafael Nadal have conquered the ATP tour for the last 17 years. They have prevailed a sum of 60 paramount among them and have broken a superfluity of records on the men's circuit.
"The departure of the Big 3, when that happens, will be a big deal. They are not getting younger, but they are still playing very strong, winning Grand Slam tournaments. But it seems to me that history is cyclical. When Boris Becker and Ivan Lendl finished, everyone was also worried about the future of tennis. But they were replaced by Pete Sampras and Andre Agassi," said Medvedev.
"That is, new great champions always came, and tennis became more and more popular. Of course, Roger, Novak, and Rafa have broken every record imaginable and unthinkable, but I am sure that after their departure there will be new heroes who will make people fall in love with tennis," added Medvedev.
Medvedev now has a 5-12 win-loss record against the Big 3. He is defeated against Federer and worked just one victory against Nadal in three matches. But the Russian has an outstanding 40% win rate against Djokovic.