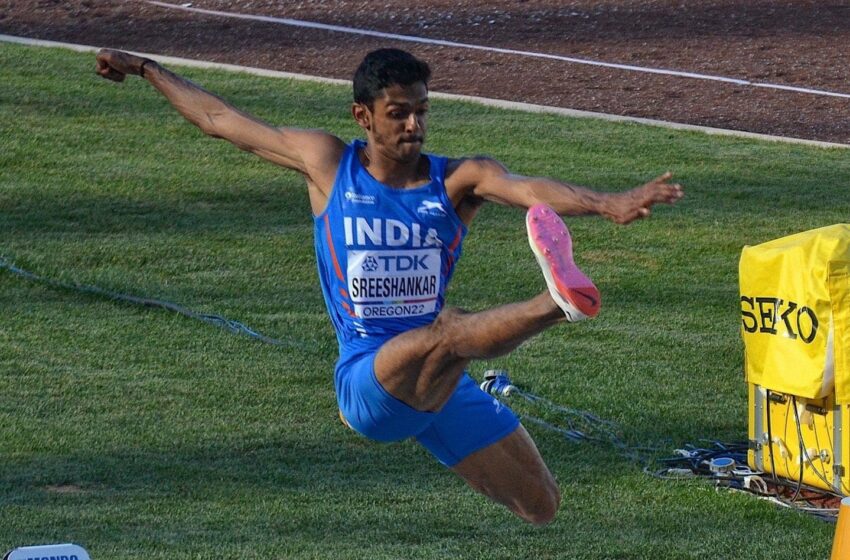 World Athletics Championships : Murali Sreeshankar finishes 7th in Long Jump
World Athletics Championship: In the final round, Murali Sreeshankar was on top in the first attempt but in the next two attempts he broke Indian hopes.
Disappointment in the final round at the hands of Murali Sri Shankar, who raised medal hopes for India in the current World Athletics Championships. He finished seventh overall. In this round, he could not even reach his performance in the qualification round.
With this, once again India's hopes of winning a medal in the history of this global tournament even after 19 years were shattered. Let us tell you that at the 2003 Paris World Championships, India's women's long jumper Anju Bobby George won the only medal (bronze) in this event.
Indian long jumper Murali Sreeshankar finished seventh in the final with his best effort of 7.96m on the second day of the event on Sunday at the ongoing championships in US.
However, despite missing a medal in the tournament, Murali Sreeshankar had an amazing record to his name. He is the first Indian male athlete in long jump to qualify for the finals of the World Athletics Championships.
It is worth noting that after the first two attempts, the top-8 jumpers out of 12 get the final attempt, Sreeshankar was ranked 7th so he was found valid for the third chance.
But he could not live up to the expectations and he was fouled in the final attempt as well. He finished 7th in the overall event and China's Jianan Wang won the gold medal in the event.