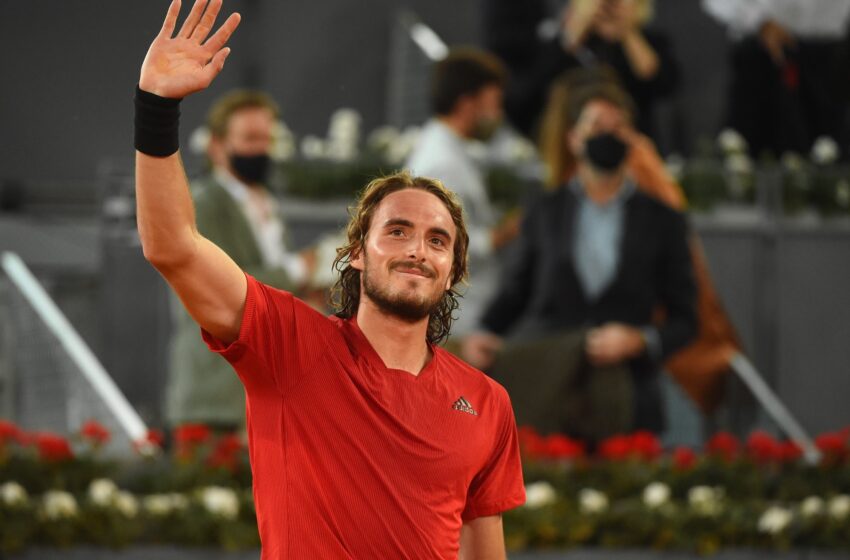 Image: Stefanos Tsitsipas/Twitter
Tsitsipas' Opinion On Djokovic Missing ATP Cup
World No. 4 and Greek tennis star Stefanos Tsitsipas had his views towards Novak Djokovic's missing ATP due to vaccination chaos. He just said he appreciates the Serb's judgment not to play the ATP Cup. Djokovic exited from the ATP Cup the day before the opening and his Australian Open participation stays a secret.
Serbian World number 1 player Djokovic said that he would not be contesting at the group match Down Under, and this has once again pitched further suspicion on his options of playing next month's Australian Open.
These reports arrive after the occasion's organisers, and Australian politicians informed all players expecting to contest in the major opening Grand Slam of the year must be completely vaccinated against COVID-19, or be excused from the jab.
In an interview before the Australian Open, Tsitsipas said "if he [Djokovic] thinks he's not ready to play here [Australia] for whatever reason, it's his choice. I respect it. Everyone has the freedom to decide.
"I think most of the players respect his choice. He has the freedom to choose. The rules are rules, and the rules are established for a certain purpose and reason". "So there are certain parameters that have to be followed in order to make certain things happen. So if some players decide not to follow them, it's their choice. I wouldn't say it's right or wrong here," Tsitsipas claimed.
"I don't promote vaccination, but I'm not even against it. I support anyone who wants to do it". "I am not a doctor, I am an athlete and my outlook may not be the best when it comes to medicine. I will be vaccinated this year. I do it to have a normal life."