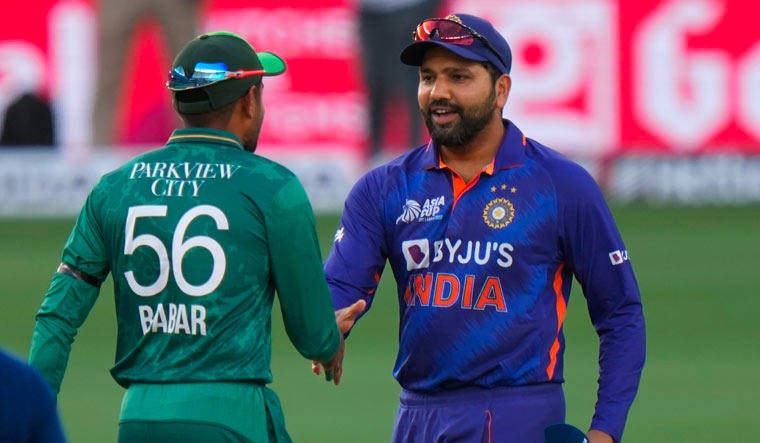 INDvsPAK-Asia Cup 2022
Time for round 2: it's India vs Pakistan Day in Asia Cup
India and Pakistan are set to clash again today in Asia Cup 2022 in the Super 4 stage and both countries are looking forward to it with anticipation.
After a stellar performance in the group round of the Asia Cup, the Indian team will start the campaign of Super 4 from Sunday. This time also his first match is with Pakistan. Just a week ago, both the teams were face to face on the same ground in Dubai and the victory came in the hands of India. Once again Team India will land with this thinking. Last time the match ended in the last over and once again the same is expected. However, to win, the top order of the team will have to show a good game.
The performance of India's top-order batsmen in the powerplay is a problem, then the inexperienced Avesh Khan's death overs bowling is also a matter of concern for the team management. In such a situation, India sees the need to make changes in the bowling attack as they face Pakistan, who beat Hong Kong by more than 150 runs in the last match. India will also miss Ravindra Jadeja, who has been ruled out of the tournament due to injury. Axar Patel has been taken in his place in the team.
Pakistan's batsmen also need to score more runs in the first 10 overs. Mohammad Rizwan and Babar Azam have got good success while chasing but when it comes to batting first, the pair has not got much success. Apart from this, the pitch of Dubai is playing slow, which can cause problems for the batsmen. In the absence of passion, the Indian team can take the field with fast bowler Arshdeep Singh and an extra spinner.