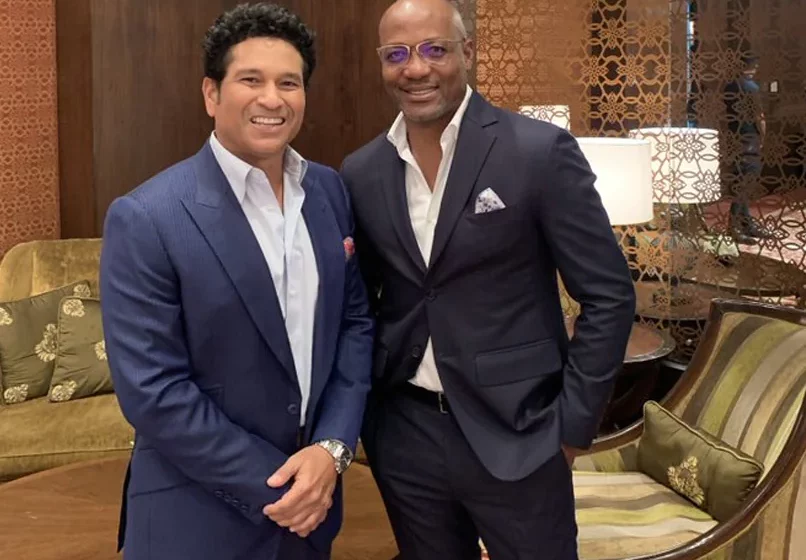 brian lara-sachin tendulkar
Tendulkar, Lara bestowed with fresh SCG honour
The Sydney Cricket Ground have used Sachin Tendulkar's 50th birthday celebrations to unveil gates at the iconic Australia venue that are named after the India legend and fellow cricketing great Brian Lara.
All visiting players will now take the field through the newly-named Lara-Tendulkar Gates, with the duo bestowed with the honour on Monday to coincide with Tendulkar's 50th birthday. Tendulkar's first Test century on Australia shores came at the picturesque Sydney venue and the champion right-hander averaged a whopping 157 from five Test matches at the ground.
"The Sydney Cricket Ground has been my favourite ground away from India," Tendulkar said."I have had some great memories at the SCG right from my first tour of Australia in 1991-92. It is a great honour to have the gates used by all visiting cricketers to access the field of play at the SCG named after me and my good friend Brian.
"I would like to thank the team at the SCG and Cricket Australia for this kind gesture. I look forward to visiting the SCG soon."
The unveiling also took place 30 years after Lara made his famous innings of 277 against Australia at the SCG in 1993 and the West Indies great was thrilled to receive the honour.
"I'm deeply honoured to be recognised at the Sydney Cricket Ground, as I'm sure Sachin is," Lara said.
"The ground holds many special memories for me and my family and I always enjoy visiting whenever I'm in Australia."