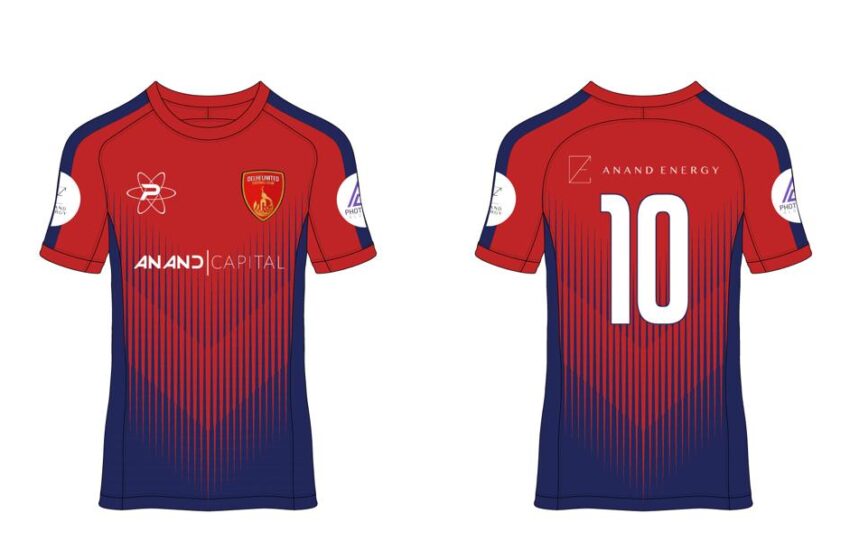 Take a look at Delhi United FC's attractive Home Kit
With Delhi United FC confirming their relaunch, they are now days away from launching their official jersey.
New age Enterprenure and sports aficionado, Krishn Anand Tripathi  is going to relaunch the Old Giants of Delhi Football, Delhi United FC . DUFC is one of the most successful teams.
They've won the Delhi Super Division as well as outperformed their expectations in the Hero I-League 2nd Division.
Mr Krishn Anand, who is the chairman of the Football Club, owned by United Soccer Pvt. Ltd is a football fanatic himself.
He will be ably supported by Dr Sandeep Kumar who not only is the President of DUFC but also a partner. Dr Kumar has plenty of prior experience when it comes to football, given that he was the medical consultant of the National Team.
Recently, there have been blueprints of the jersey floating around on media. Heres a sneak peek into the "rumoured Home Kit".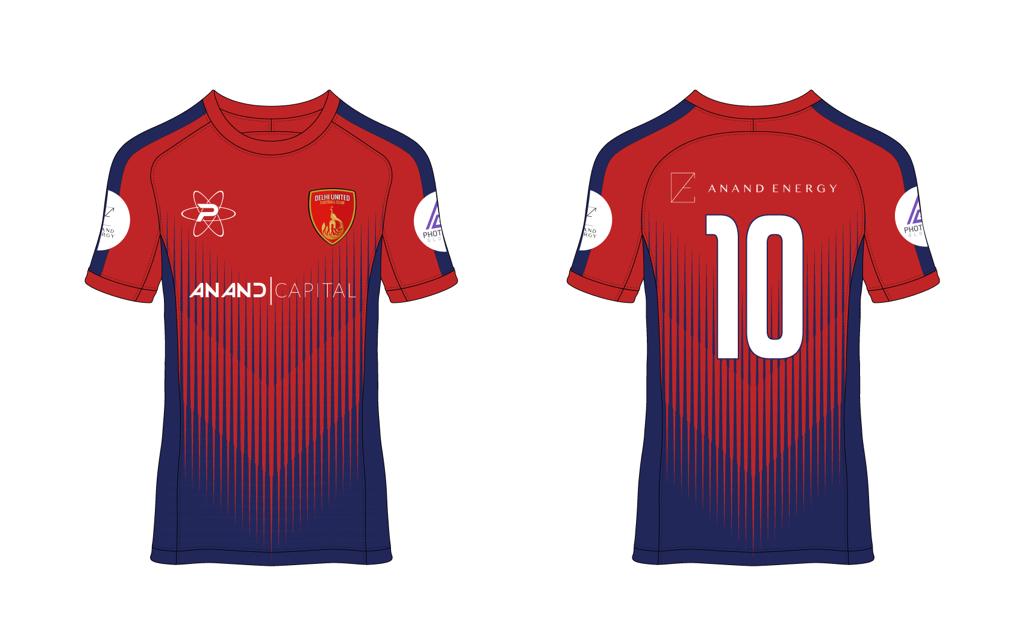 DUFC jersey is sponsored by Anand Capital and Anand Energy.
Anand Capital is a family-owned business run by progressive thinking brothers Ram Anand, Krishn Anand and Prem Anand Tripathi
Anand Energy, which, through his company Anand Capital, has managed a wide portfolio of businesses that includes Renewable energy, Deep technology and Sports.
Anand has a proper plan in place for DUFC. He has set a few goals that he wants to achieve with the club and he has already started working towards the goals.
First up, he has started an academy whose primary objective is to help the young children develop interest in the field of Sports.