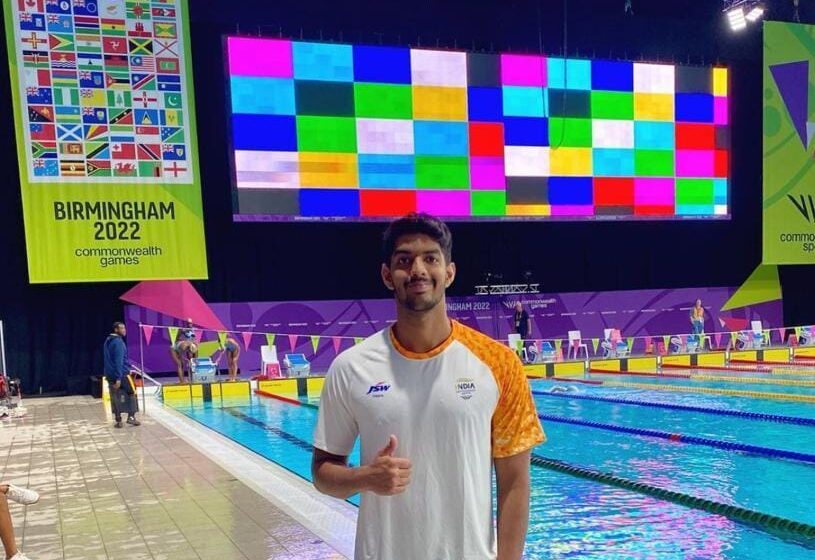 Srihari Nataraj excited that National Games can help him add better memories of Rajkot
Srihari Nataraj: Five days before the start of the National Games swimming competition in the Sardar Patel Swimming Complex in Rajkot, India's best swimmer Srihari Nataraj insists that competing in the National Games already feel different since it will be bigger and better experience, even though the same set of swimmers who compete regularly at the National level will be vying for honours.
The 21-year-old had skipped the recent National Championships in Guwahati, held soon after the Commonwealth Games, and utilised the time to prepare for the National Games.
events that I am entered in. If I achieve them, I will be happy," he said, adding

"It might be a contest between Sajan and I in the one or two events that we go head-to-head."
"We are at the end of a long season. Besides, I was not well for a week on return from Birmingham. That break gave me extra time to prepare myself for the National Games. And I must say I am now well-rested, prepared and feeling good in the water."
Srihari Nataraj will also be helming a strong Karnataka swim team. "
We have a bunch of youngsters who are coming up. Only a handful of us are over 18 years of age. We believe we are ready to take on any challenge, even if Maharashtra were at full strength," he said, confident that the swimmers would contribute significantly to Karnataka's medal haul in the National Games.