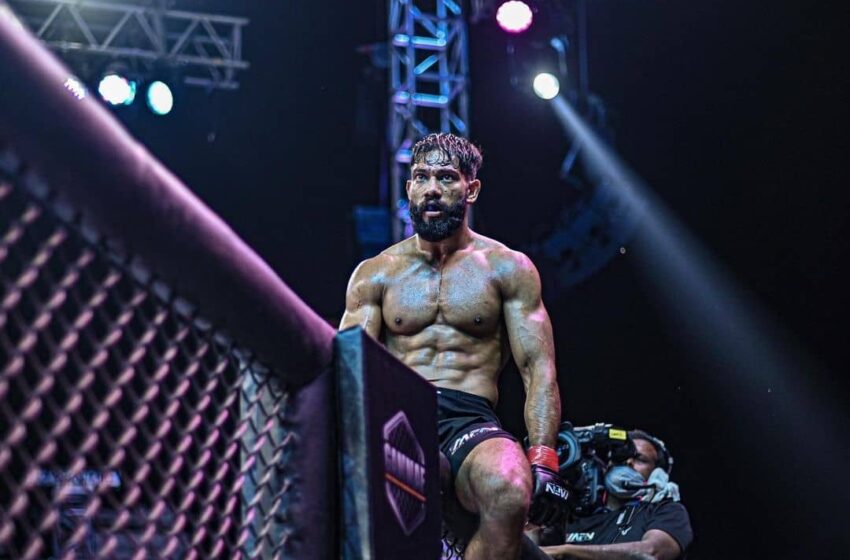 Sports Trumpet Exclusive interview with Shyam Anand before the MFN fight
Shyam Anand shares his journey as an MFN fighter with sports journalist Neelam Sharma and much more
Shyam Anand is an MFN fighter from India. He made his debut in 2020. Unfortunately, he lost his fight in MFN 4 in 2020 in the featherweight range.
He is content with the journey that he has had in MFN.
The featherweight range means the weight of the fighter is between 54-57 kgs.
He also had an intense fight against Abhishek Negi in MFN 7.
Watch the fight here: https://youtu.be/lkaJxU9Wd4M
There was a lot of discussion regarding the outfit that Shyam Anand decided to wear for the conference today.
When asked about it, he said he wanted a religious outfit for the day.
He wore a "Gamcha" and a "Dhoti". He said that these two clothing items are worn all over India and as a result he chose to wear them.
As for the fight night, he seemed pretty excited and confident. He expects a lot of spectators to come for MFN 8.
Shyam Anand also said he is eagerly waiting to fight in front of the Delhi crowd.
Also read: https://www.sportstrumpet.com/the-brand-new-season-of-mfn-8-commences-tomorrow/
He also shared the journey that led him to MFN. A 9-year journey where Shyam Anand learned Boxing, Kickboxing, Wushu aka Kungfu, and Jiu Jitsu.
He then fought MMA at the amateur level, where he won, before applying for Fight Night in 2020.
Shyam Anand started his professional fighting career with MFN. He has high hopes for the upcoming fight against Krishna Heer.