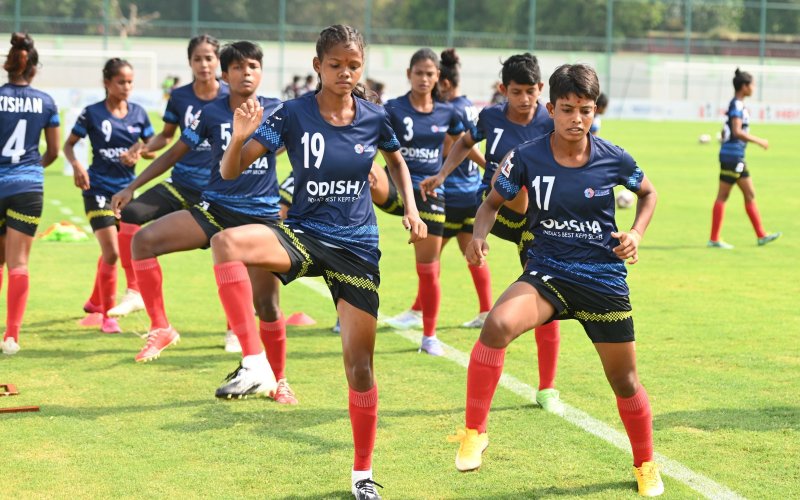 Sports Odisha training for their match vs Hans Women FC. Picture credits - AIFF.
Sports Odisha play the bottom placed Hans Women FC
Sports Odisha will be looking to get back to winning ways when they take on a struggling Hans Women FC at the 7th Battalion Ground in Bhubaneswar, on Wednesday.
Sports Odisha are coming off a well-fought draw against SSB, while Hans Women FC suffered 0-4 loss against Sirvodem SC in their previous match.
Asked about the game ahead Sports Odisha head coach Gitanjali Khuntia said,
"We are looking at nothing but to win and get the three points from this game. It is a must-win game for us."
Speaking on her approach the Sports Odisha gaffer quipped,
"Our last game was a draw, so we will take a tougher approach in our next match. We need to win this with a good margin to get some confidence into the girls before we face tougher opponents."
Hans are currently bottom on the league table and will look to break the opponents' momentum at this crucial juncture of the league.
Quizzed about the next match, head coach Darshana Sanas said,
"We are excited about our next game as slowly but progressively, our team is shaping up well."
Speaking on their game plan for the next fixture she said,
"Knowing Sports Odisha is a strong team with some experienced players, we will be aiming at giving our 100 per cent on the field. We will definitely try to break their momentum."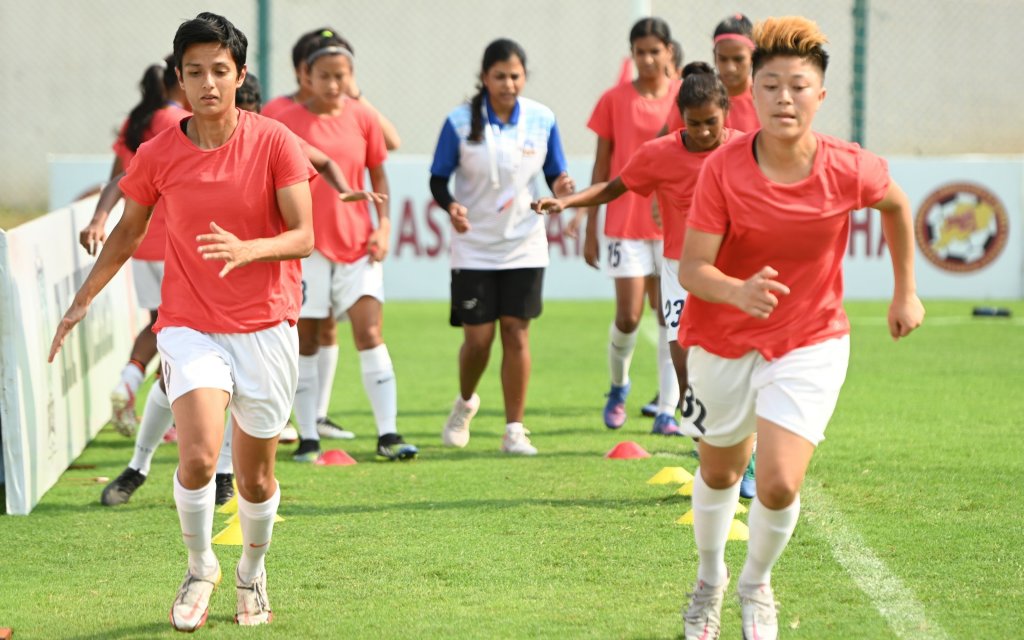 Sanas believes, "We have proven to be in strong shape in our defensive organisation and we wish to improve that and be even more effective for our remaining games."
She further added, "We have to try to balance out on our offensive side to get some goals at the end of the season."
Sports Odisha will take on Hans FC on Friday, May 18, at 3.30 pm IST at the 7th Battalion Stadium.