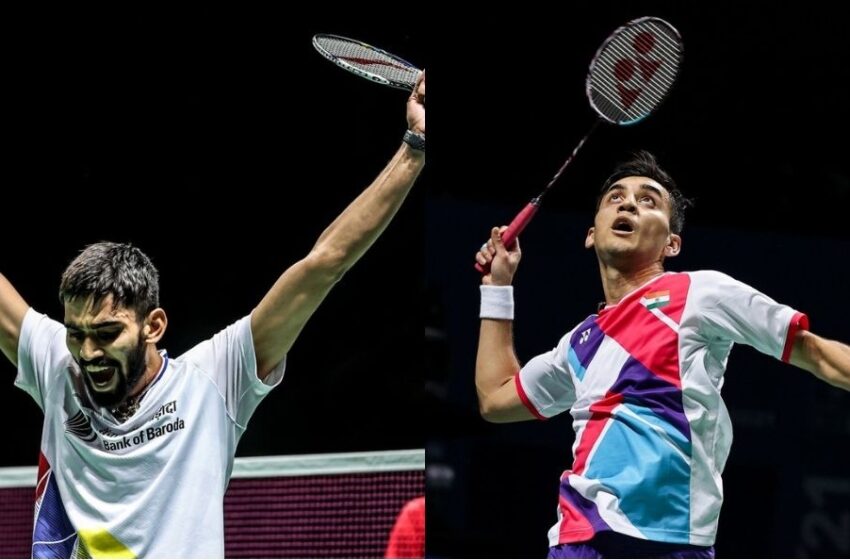 Image: Olympic Khel/Twitter
Sen, Srikanth Dives Into Semis
The game of Indian badminton players doesn't twist for touch-play at the nets anymore. They dive into the match like a hammer. Kidambi Srikanth and Lakshya Sen might well have the skill when they steal the net. But in the most visual modification, it is fierce passion and a bold command that overpowered the breakthrough of India's men into the World Championship's top team Friday.
Both Srikanth and Lakshya succeeded with savagery at the net, not the classic digress of flair and expertise. The two play each other for a place in the final on Saturday, assuring Indian male contests a World Championship final for the first time ever. Lakshya Sen fought off a stubborn Chinese, Zhao Jun Peng, 21-15, 15-21, 22-20, including parrying off a match point showing a nerveless hunger for a scrap – one that he won.
"I was confident in rallying it out. Both of us made some mistakes. At 20-all I slipped but I managed to pull off a winner and I got a bit lucky," said Sen.
"I haven't played Srikanth in three years, it's been a while, so it will be a good match. He's playing really well, he's beaten opponents in single digits this week.
"I'm also playing well, and we both play an attacking style. Let's see who makes the final. India is assured of a finalist, so that's a good thing. I will go all out," he added.
Kidambi Srikanth had an easy victim in Mark Caljouw, defeating the Dutchman 21-8, 21-7 in 26 minutes. 
"I just told myself I had to be in the match, I didn't want to give a big lead or make easy mistakes, I had to be focussed," said Srikanth.
"I'm happy to reach this stage. Coming into this tournament, I was only thinking of the first round. From there it was only about the next match."