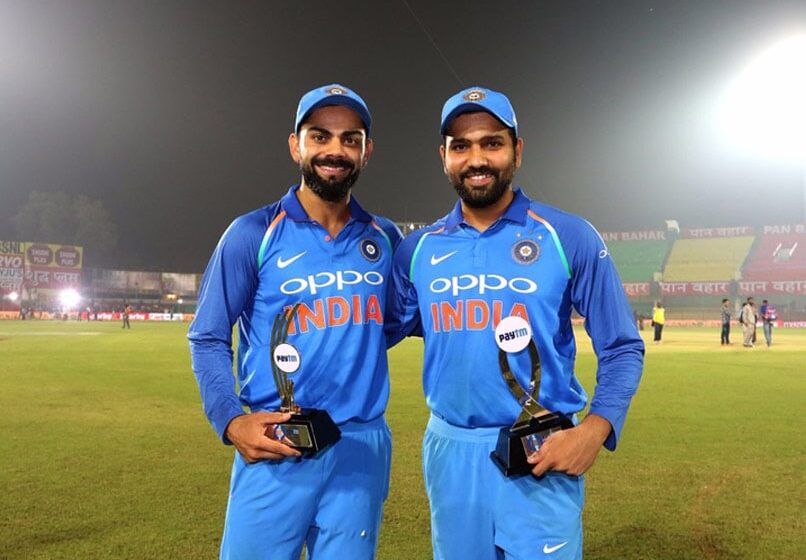 Image: BCCI/Twitter
Flashy Rifts Of Cricket
Sports teams are usually characterized as a happy clan by many viewers and it is usually a carefully developed picture that most teams like to hold. However, frictions among teammates are part and parcel of most team sports and in this regard, the Indian cricket team is no different.
In gentlemen's games sometimes all is not well and shiny but breached. Here are some famous rifts.
The unproven brawl between Dhoni and Sehwag:
One of India's greatest ever opener and perhaps one of the outstanding batsmen, while the other is possibly the best captain India has ever had and in the last years of the former's career, the two legends did not seem to get along well.
This unproven dispute started when captain cool MS Dhoni decided one of the three top-order batsmen – Sehwag, Sachin, and Gambhir – will be rested for the 2012 tri-series in Australia.
He said that he ought to do so since all of them were lagging movers in the field, therefore it was not likely to play them jointly.
In the next match, Sehwag took a sharp catch and respond, "Did you see my catch? We are the same for the previous 10 years. Nothing has changed." Dhoni, well, of course, captain cool declined to be pulled into a slander game but Sehwag was yet left out of the squad. 
The rift between Sourav Ganguly, Greg Chappell:
There is hardly anyone who does not know about the fight between Sourav Ganguly and Greg Chappell. Team India was directed to a fresh period under Sourav Ganguly's captaincy. He carried the team to unique heights and also trained some talented youngsters, bowing them into match champions.
But shortly he was bound following Australia's Greg Chappell became team India's head coach in 2005. His work led to a weak environment in the dressing space that also saw Ganguly getting sunk and Rahul Dravid getting the commitment. The flux mainly mirrored upon the team's play in the 2007 World Cup when the Men in Blue were struck out in the group stages.
Kohli-Rohit Rivalry
The most trending and hottest rivalry in Indian cricket right now. This matter is most debated, ever since these two players became the heroes of Indian cricket. Virat Kohli and Rohit Sharma are talented and deadly batters. Unnecessary to say anything about their capabilities to win matches but there are lots of statements that have asserted a harmful relationship between them.
However, recently Kohli delivered a fuming reply to address this topic. He gave a clear answer – everything is good!
"There is no rift between me and Rohit Sharma. I have clarified multiple times in the last two and a half years and now I am tired of clarifying things. I can guarantee you that my communication will never be to take my team down till I am playing cricket. It is my commitment towards Indian cricket," said Kohli in a recent virtual press conference.