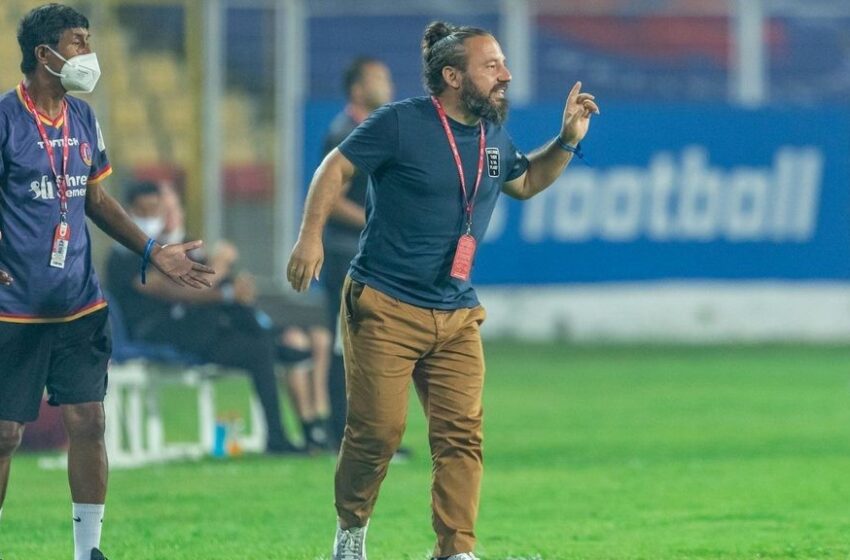 SC East Bengal head coach Mario Rivera after Mumbai City FC loss: Didn't deserve to lose
SC East Bengal suffered an unlucky 1-0 defeat to Mumbai City FC at the PJN Stadium in Margao, Goa on Tuesday. SCEB head coach Mario Rivera despite losing all the three points believed that his side should've got more out of this game.
Bipin Singh scored the only goal of the game early in the second half to seal the victory for the Islanders.
This result keeps the Kolkata-based team at the bottom of the Hero ISL table while MCFC goes up the table to 4th.
Head Coach Mario Rivera addressed the media after the game.
Here are some excerpts from his press conference:
Do you think the match was closer than what the final score suggests?
When you lose only by one goal, it's very difficult for the result to be closer. But for me, yes, because we didn't deserve to lose the match. We had many opportunities to score. I think one or two penalties. It's very often.
What happened with Antonio Perosevic in the warmup?
Antonio woke up with a little fever during the day, he was a little better and he wanted to play. He traveled with the team but when we reached the stadium he was much worse and he said that he cannot play so we changed.
Is there a reason why Darren Sidoel was not a part of the starting 11?
Yes, because in the last 11 days he only trained for two days. He was also with a fever and he was only fit for 30 minutes and he played only that time.
You had many chances today. Can you take that as a positive going into the final matches?
Yes, of course, we have to keep doing the good things. Today, we did many good things and will try for the next matches. I think that the players are demonstrating that they can win against everyone and we will come back again to try again.