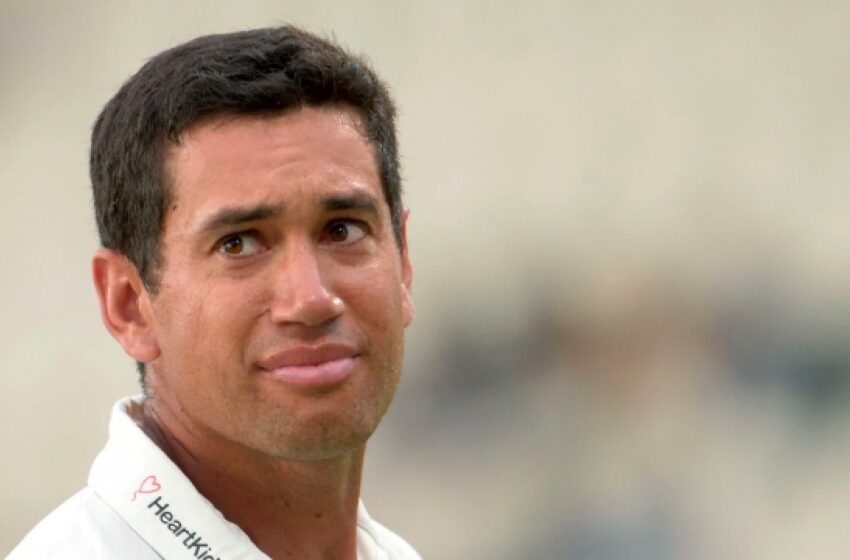 Ross Taylor
Ross Taylor reveals being 'slapped three or four times' by RR owner
Royals owners said to me, 'Ross, we didn't pay you a million dollars to get a duck..'. Shocking revelation in Ross Taylor's autobiography about his time at the IPL.
Former New Zealand batsman Ross Taylor has made a big allegation against the owners of Rajasthan Royals. 38-year-old Kiwi batsman has said that when I was out for zero, the owner of Rajasthan Royals slapped me.
Taylor has made these sensational revelations in his autobiography. In a book titled Black and White published earlier this week, Taylor has told about an unpleasant incident that happened to him in the IPL. According to taylor:
"Rajasthan owner slapped me a few times when I got out for a duck in the IPL at Mohali in 2011 and said 'we didn't pay you a million to get out on a duck' and laughed. I couldn't imagine it happening in professional sporting environments,"
He also exposed the racism of New Zealand cricket. Taylor wrote that there I was considered an Indian and fellow players used to call me a monkey in the dressing room. Not only this, Taylor wrote that many times when I used to play a bad shot, very dirty words were used on it. However, nothing like that was said to the rest of the team's batsmen on the same shot.
Ross Taylor has played 55 matches in IPL. He has scored 1017 runs. He also has 3 fifties to his name. He has played for Delhi Capitals, Pune Warriors, Rajasthan Royals and Royal Challengers Bangalore.