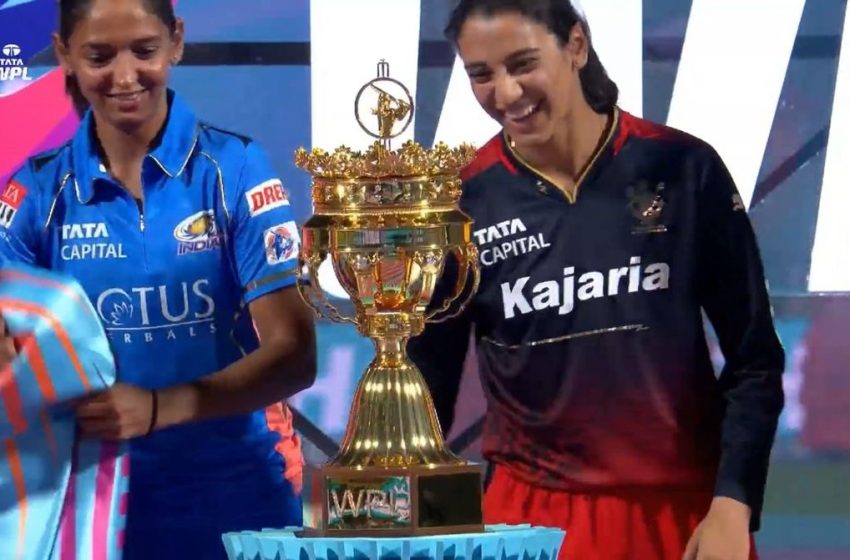 WPL 2023
RCB believes nation can grow with woman's equity and 'Sports for All' is a step in that direction
Taking forward the visionary 'Sports for All' concept, Royal Challengers Bangalore has made inclusivity and diversity the key going into the inaugural WPL.
It was the natural progression for RCB and Diageo as brands that have adopted diversity and inclusivity as their core values. Diageo held back all investments in overseas teams because we believe in India story, and we want to be part of this monumental journey for equal opportunity in Sports.
The Sports For All — the Female Cricket Strategy is a revolutionary model to ensure increased participation of women at all levels of cricket and contribute to equal opportunity for women and growth in India. And the RCB women's team is very central to that mission with an investment of 901 Crores for Royal Challengers Bangalore.
Beyond the field, the RCB thinks that the 'Sport for All' philosophy will also create vibrant work culture and a holistic society.
"Sports for All" is a roadmap based on critical pillars to ensure cricket becomes a household name and one of the first career choice for young woman in India.
1. Build icons: Sports has iconic figures to inspire the next generation and we commit to building icons here at RCB to inspire the upcoming generation of women in India.
2. Talent ID: RCB commits to identify talent from every corner of the country through its Hinterland Scouting System and grow talent from ground up and give them an opportunity to showcase their undiscovered, raw talent and be a part of this movement and revolution of sports in India.
3. Opportunity To Play: RCB will organise many competitions at multiple levels for talents to play and compete. Players from grassroots will be given platform to represent and play their style of cricket to mark their presence in the world of cricket.
4. Leverage Existing Fan base to make them the driving force to amplify women cricket in India.
Mr Prathmesh Mishra, Chief Commercial Officer, Diageo India, and Chairman of RCB, said: "Gender inequality is not only a pressing moral and social issue but also a critical economic challenge. Nation can grow if there is gender parity and advancing woman's equity can add to economic growth.
Diageo believes it is our responsibility to contribute to nation's progress. Investing in the women's team has always been on top of our agenda. We believe it is a core part of our culture of diversity and inclusivity. We have invested 901 Crores to get this team because this mission is really important for this country. We believe India will move if we convert Sports & fitness from hobby to lifestyle and we are committed to this agenda."
We are confident that the WPL will go a long way not just in boosting women's cricket in India but also mark a journey in equal participation of women in society at large. Along with superstars like Smriti Mandhana leading the team that RCB is immensely proud of putting together reflects our commitment and desire to promote women's cricket and growth of opportunities for women in this country. We are ready for this historic journey which we firmly believe will enhance the future of women's sports while encouraging equal opportunity for everyone."
While "Sports for All" approach is based predominantly on the ethos of building icons, giving more opportunities to women to compete at the highest level and unearthing new talents, there by inspiring the next generation of women cricketers.
Smriti Mandhana, RCB women's team captain, said: First of all, I should thank the RCB management for giving me the opportunity to be a part of and lead a legacy team like the RCB. It is an exciting opportunity and at the same time challenging. The WPL is a landmark tournament in the history of women's cricket, and I hope we all will be inspiring a lot many women to take up the sports through our performance and presence. It's extremely encouraging for us to see a franchise like RCB to commit to this larger cause of equal participation of women and invest a round sum of money to get a team and contribute to the growth of India."