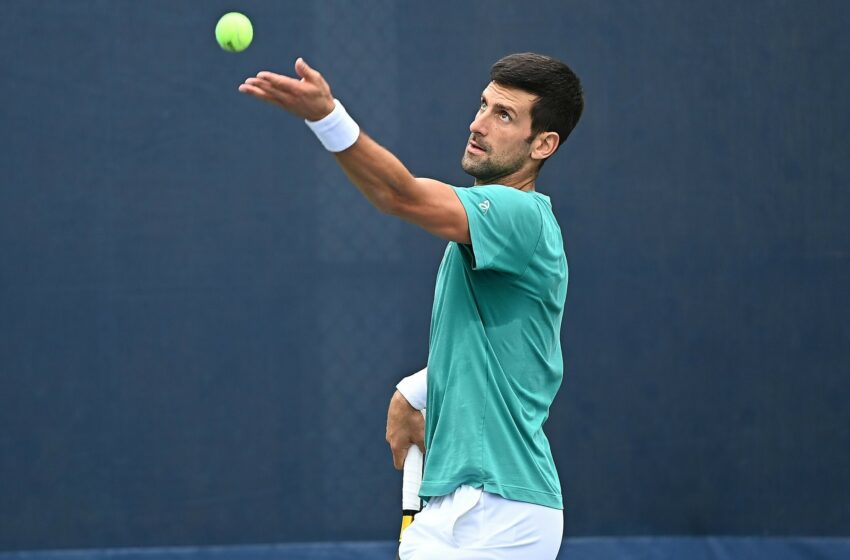 Image: Novak Djokovic/Twitter
Novak Djokovic Pulls Out Of Australian Open
Earlier Tennis Australia had rejected any news of Novak Djokovic exiting from the ATP Cup but organisers of the international group event ensured the action a day after it occurred. It places an additional shadow over Djokovic's involvement in the Australian Open.
The Australian Open organisers have declared that only vaccinated participants will be permitted to partake in the game. Djokovic, the defending winner, might be at the gamble of skipping out. Although news says that the world number one might be obtaining a medical exemption, the organisers are yet to officially declare the same, while his father, Srdan, has indicated that his son might not play in the Grand Slam in Melbourne at first tournament of the year 2022.
Organisers of the Australian Open, which begins on January 17, have specified that all players must be jabbed against the coronavirus or have a medical exemption given by an independent committee of aces.
"Novak Djokovic has officially withdrawn from the ATP Cup in Sydney, we have no update as yet on his plans for the Australian Open," a Tennis Australia representative said in a statement.
"Regarding the medical exemption process, which pertains to all players, there is a rigorous and independent process in place. As with all medical information it is subject to confidentiality."