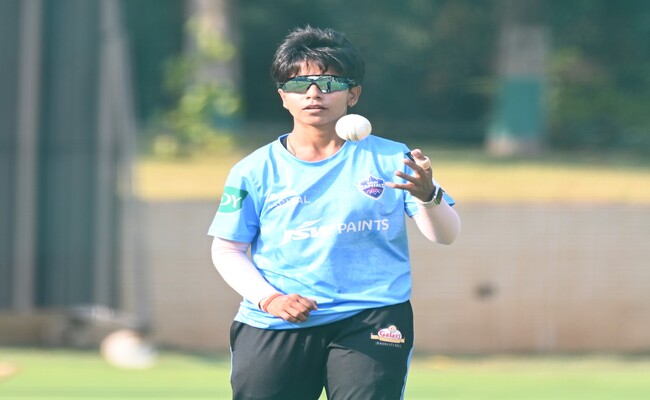 Looking to enjoy our cricket,' say Delhi Capitals' Taniyaa Bhatia and Poonam Yadav
The Delhi Capitals have been carrying out intensive training sessions to prepare for the inaugural edition of the Women's Premier League, which begins on Saturday, 04 March 2023. Speaking ahead of the historic tournament, wicketkeeper-batter Taniyaa Bhatia said that she is looking to pick the brains of the international cricketers.
"I just want to enjoy my cricket. This tournament is like an international competition as we are getting to play with legends from around the world. I want to utilize this opportunity to pick their brains during the competition," said Bhatia, who has played 53 T20Is for India.
Meanwhile, leg-spinner Poonam Yadav, who has taken 98 wickets in her T20I career, expressed that the WPL will take women's cricket to the next level, "Women's cricket will go to a higher level through the WPL. The players can showcase their experience and talent in the WPL. This will help women's cricket reach new heights."
Yadav also spoke about the excitement in the air when the Delhi Capitals got together for their first training session earlier this week, "There was a lot of excitement from the moment we stepped out of our rooms. We were in a new set-up with a new jersey and a new kit bag. It was exciting to interact with new teammates as well."
The Delhi Capitals will take on Royal Challengers Bangalore at the Brabourne Stadium in Mumbai on Sunday, 05 March 2023.