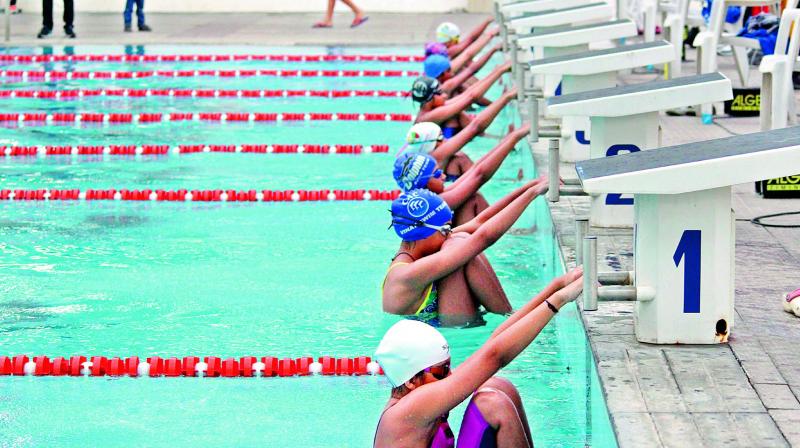 Khelo India Junior Women's Swimming Challenge Series to be held across 5 Zones on August 20 and 21
Khelo India : Phase 1 of the Khelo India Junior Women's Swimming Challenge Series is scheduled to start across 5 Zonal locations on August 20 and 21. The 5 Zones include New Delhi, Ahmedabad (Gujarat), Bangalore (Karnataka), Hoshangabad (Madhya Pradesh) and Kolkata (West Bengal).
This is the first-time ever that a Swimming Zonal Competition of this magnitude is being organized for the Junior (U-18) and Youth (U-15) categories for girls. Around 850 swimmers will participate in multiple events such as 100 M and 200 M in Freestyle, Backstroke, Breaststroke, Butterfly and Individual Medley. The total entries across all events and zones are over 2000.
The Department of Sports, Ministry of Youth Affairs and Sports, under the Khelo India scheme, has sanctioned a total amount of Rs 1.02 Crore to the Swimming Federation of India (SFI) for the conduct of this Series across a total of 2 Phases. Out of the total money sanctioned, Rs 36 Lakh has also been earmarked as Prize Money to the Top 5 in every racing event across all the zones.