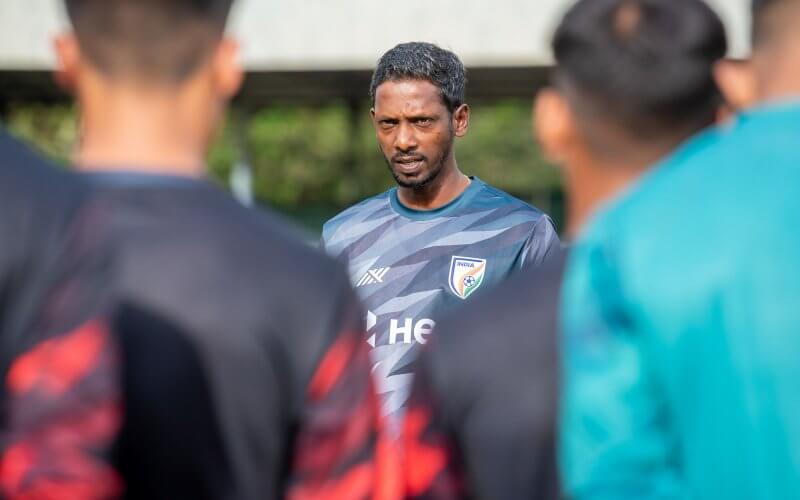 Indian Football: Important to keep winning matches, says Bibiano Fernandes
Indian Football: India U-17 National Team head coach Bibiano Fernandes stressed the importance of maintaining the winning momentum in his side's next clash against Nepal in the SAFF U-17 Championship on Friday, September 9, 2022, in Colombo, Sri Lanka.
Placed in Group B, India began their campaign with a 3-0 victory over Bhutan; with the latter also suffering a 1-2 defeat at the hands of Nepal in their second match, both India and Nepal have now confirmed their respective spots in the semi-finals. However, Bibiano and his boys will be looking to keep the winning momentum going, when they face Nepal at the Racecourse International Stadium on September 9, at 3.30 PM IST.
"It's very important to keep winning matches. Winning breeds confidence. The knockout stage can be unpredictable and that is why we want to go into the semi-finals with winning momentum and confidence," said Fernandes. "Our aim is to win the championship, and therefore we cannot afford to lose focus from that goal. We want to approach each game with the same winning mentality."
While both India and Nepal may have sealed their respective sports in the knockout round, the top spot in Group B is still up for grabs. A draw would be enough for India to seal the top spot, as they have the greater goal difference, while Nepal need to win, in order to top the group.
Nepal are a good side with some impressive individual players. With the top spot in the group yet to be decided, we are sure they will also want to win against us and we won't take them easy," Fernandes quipped.
The current U-17 National Team batch may be an altogether new set of players, many of whom played their first junior international match in the previous game against Bhutan, the general mood in the camp is a positive one, with everyone looking forward to the upcoming game.
"We are all looking forward to tomorrow's (Friday's) match with excitement. We have had a good recovery and also a couple of good training sessions to work on improving from the last game," said Fernandes. "For the boys, the nerves of playing their first international match are now settled and the team is confident of having a good game against Nepal."
India will take on Nepal in the SAFF U-17 Championship at 3.30 PM IST at the Racecourse International Stadium in Colombo, Sri Lanka, and the match will be streamed live on the Eleven Sports platforms.