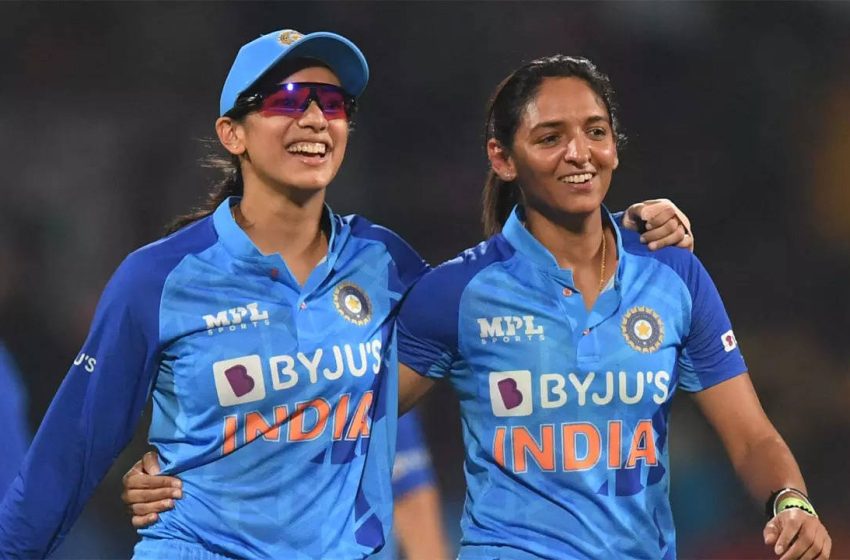 ICC pledges to launch anti-trolling measures on International Women's Day
ICC have used International Women's Day to announce it will launch a dedicated in-tournament social media monitoring initiative to ensure the sport's social media channels are a safer space for women to enjoy free from sexism, misogyny or threats of gender-based violence.
The pledge comes on the back of recent episodes of gender-based digital abuse during the ICC U19 and senior Women's T20 World Cups.
The ICC will work with their Members to deliver a plan that will help protect female players and officials from abuse on social media during its global events and will look to implement the program with an in-tournament service that will tackle the problem – combined with an education programme at U19 events.
A host of international stars that featured at the recent ICC Women's T20 World Cup spoke of the ongoing issues they faced online and welcomed the introduction of the program in the future.
"I've been subject to a lot of online bullying over the last three years. I've always thought that people should be allowed to have their own opinions but where does one draw the line? I think that ICC pledging to do something about this now is actually going to protect me and also the players around me," South Africa wicket-keeper Sinalo Jafta said.
is an urgent need to deal with it."
England bowler Kate Cross and rising Ireland all-rounder Orla Prendergast echoed the sentiments of their contemporaries.
"It's really important that we do everything we can to take a stand against online trolls. It's not a problem confined to women's cricket, it's a society-wide thing, but it can often make life online for a female athlete unpleasant and toxic," Cross said.
Prendergast added: "I'm fully in support of the ICC's pledge to minimise the impact of trolls, abuse and aggression in women's cricket. Each of the above has no place in our game and will only have negative impacts on those affected.
"The introduction of this should have a positive impact on both current players and future generations coming through and is a welcome addition to our game."
ICC CEO Geoff Allardice called on the support of all who play, work in and support the game of cricket to do what they can to help protect cricketers and officials.
"Cricket truly is a sport for all and accelerating the growth of the women's game is a strategic priority for us. Every year millions more fans are enjoying the women's game but sadly that has also seen a significant increase in digital abuse towards female players, match officials and administrators," Allardice said.
"Online toxicity or discrimination of any sort has no place in our sport and on International Women's Day we want to play our role in embracing equity. We will do more to protect players in the digital space at ICC events, whilst working with our fans we can ensure cricket is a safe and vibrant environment for everyone."