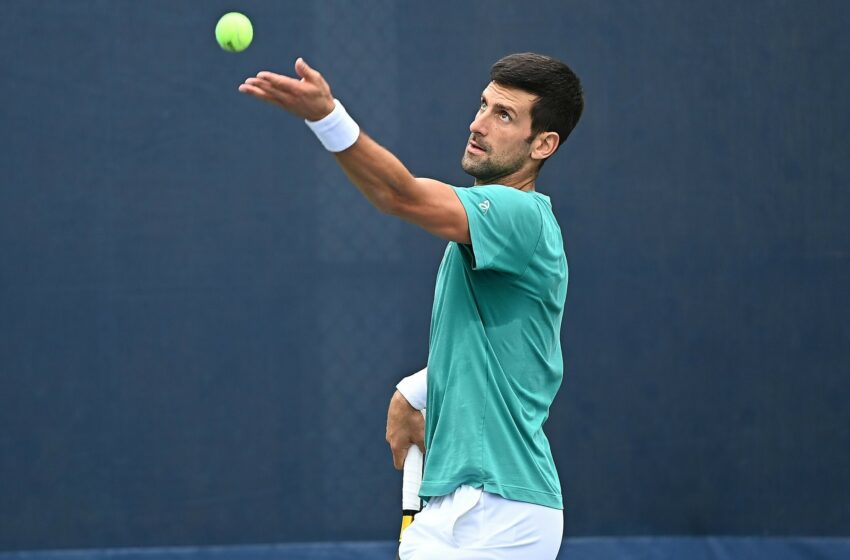 Image: Novak Djokovic/Twitter
'I Am Opposed To Vaccination" Djokovic
All players and staff at the tournament must be vaccinated or have an exemption granted by an expert independent panel.
Djokovic has not spoken about his vaccination status, but last year said he was "opposed to vaccination".
Prime Minister Scott Morrison said if the player's evidence was insufficient he would be on the "next plane home".
Organizers say the defending champion has not been given special treatment, but the decision has infuriated many Australians. The country is seeing tens of thousands of Covid-19 cases for the first time after enduring some of the world's strictest restrictions.
Over 90% of Australia's over-16 population is fully vaccinated, but some people still cannot travel interstate or globally because of current measures.
Amid the controversy, Mr Morrison said the Serbian player would be required to present evidence upon arrival that he has a genuine medical exemption from vaccination. The Australian Open begins on 17 January in Melbourne.
"If that evidence is insufficient, then he won't be treated any different to anyone else," the prime minister told reporters. "There should be no special rules for Novak Djokovic at all. None whatsoever."