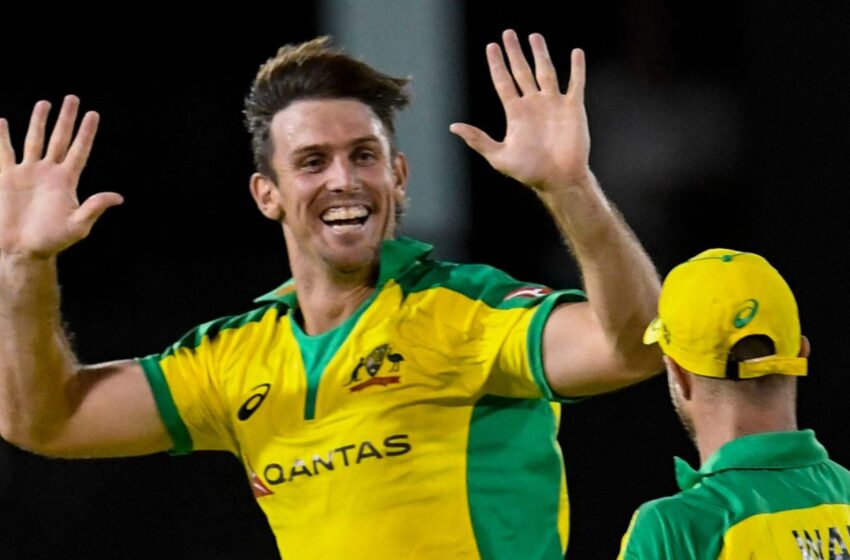 Hopefully we can bounce back against Sri Lanka.
After a momentous 89-run defeat at the hands of Trans-Tasman rivals New Zealand, the star all-rounder believes confidence is strong in the Australian camp despite the false start.
"It was, obviously, a disappointing start. A massive build-up for us as a team, and I think it just goes to show in this World Cup and in cricket in general, if you are slightly off, they (opponents) jump us at the start and we're on a back foot from there on in," Marsh began when he fronted the media in the pre-match press conference at Perth Stadium ahead of their now do-or-die meeting.
"I think if you look down the personnel of our group confidence is not something that all the boys are shy of. So I think it's just really important to stick together."
Australia would now likely need four wins on the trot to qualify for the semi-finals of their home tournament, with parallels drawn to Australia's 1999 (ODI) Cricket World Cup campaign, where Steve Waugh's men won seven on the bounce to lift the trophy on the Lord's balcony.
Marsh understands the difficulty of needing a win over the current Asia Cup champions and hopes knowledge of the bouncy Perth Stadium surface bodes well for his side.
"I think what's really important for us, and we've spoken about it, is not looking too far ahead. We have Sri Lanka. That's all that matters for us," he said.
"We know that our best is up there with the best, so making sure we bring that tomorrow night, bring plenty of energy, and hopefully put on a good show for the Perth crowd.
"Hopefully we can bounce back against Sri Lanka. They're a good side. We know these conditions very well. The stadium should suit us more than them, so hopefully we can bounce back and get the World Cup underway."
Marsh was not called on to bowl in Sydney on Sunday in their defeat, though is fit to take on the responsibility should he be required throughout the event.
"I've offered the bowl the first over, but I keep getting shut down," Marsh joked.
"I'm feeling great. I'm back bowling this game, and available to bowl.
"I love preparing as an all-rounder and making sure I'm in the game the whole time, but I'm feeling great, and hopefully I can contribute a few big scores at the top and maybe chip in with a few wickets."
Even after being the hero of the 2021 final, and boasting a fine record in the last 18 months in Australian colours, Marsh's spot in the XI is by no means guaranteed.
The revelation of Cameron Green after his impressive start to his T20I career has drawn attention, and when Marsh was asked about his inclusion in the T20 World Cup team, Marsh again in a jocular tone acknowledged Green's selection could be at his cost.
"We've had words about that (run of form). I told him to calm down a bit and give me another few weeks and then it's all his," Marsh said.
"But, look, I think any time you have someone like him on the sidelines, it's good, it's great. It creates pressure within the group. We know that throughout this tournament things may happen, injuries with so much travel, games back-to-back, so he will be ready for his opportunity if it comes, but for now I think we have the right XI."