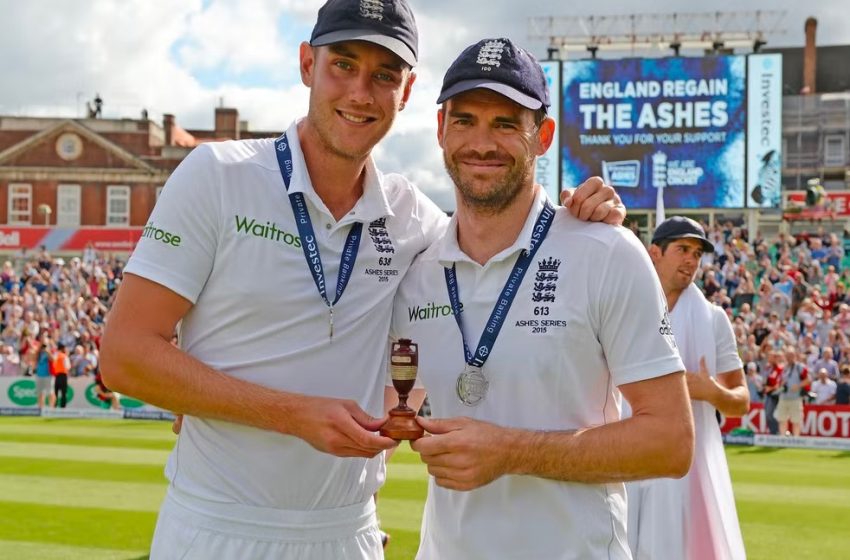 Stuart Broad and James Anderson
'Broad and Anderson' the most destructive bowling pair in the history of Test Cricket
England duo Stuart Broad and James Anderson have created history on Saturday by claiming the record for most Test wickets as teammates from Australian greats Shane Warne and Glenn McGrath.
The pair overtook their Australian rivals when Broad clean-bowled Devon Conway early in the final session of the ongoing first Test between England and New Zealand in Mount Maunganui. It was a record-breaking 1002nd Test scalp as teammates for Broad and Anderson, as the pair overtook the long-standing record that was previously held by McGrath and Warne (1001).
Most Test wickets as teammates
1002* – James Anderson and Stuart Broad (ongoing)
1001 – Shane Warne and Glenn McGrath
895 – Muttiah Muralidaran and Chaminda Vaas
762 – Courtney Walsh and Curtly Ambrose
While Anderson debuted at Lord's against Zimbabwe back in May of 2003, the evergreen 40-year-old had to wait until the end of 2007 when a then 21-year-old Broad won his first cap against Sri Lanka in Colombo.
Since then both Anderson and Broad have proven time and time again to be among the most formidable quicks in Test cricket and the pair are among a group of just seven players to have amassed more than 500 wickets individually at the Test level.