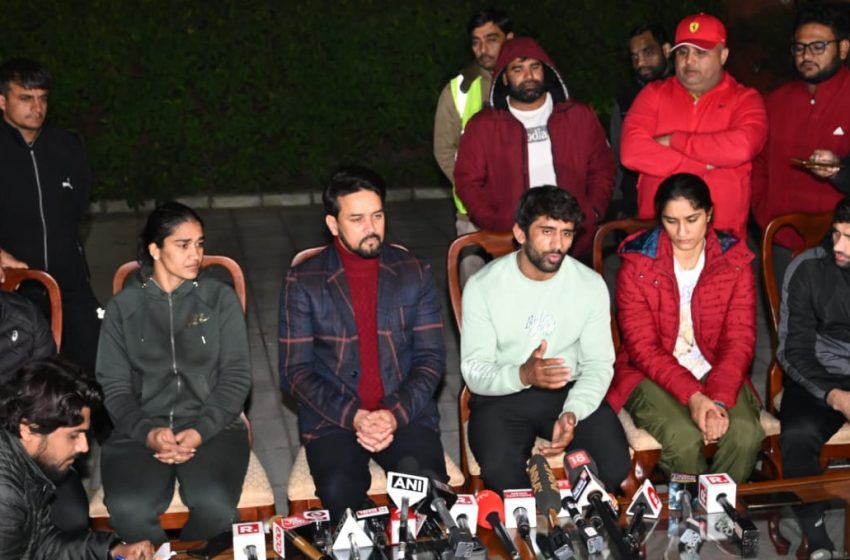 Babita Phogat joins Oversight Committee panel formed to probe allegations against WFI
Babita Phogat has been added to the panel of the Oversight Committee formed by the Ministry of Youth Affairs and Sports to undertake the day-to-day administration of the Wrestling Federation of India.
The Oversight Committee is also doing an enquiry into the allegations of sexual misconduct, harassment and/intimidation, financial irregularities and administrative lapses of the WFI, as leveled by prominent sportspersons.
Babita Phogat now becomes the 6th member of the Oversight Committee, being headed by Khel Ratna Awardee MC Mary Kom, Chairperson, Athletes Commission, Khel Ratna Awardee Yogeshwar Dutt, executive council member, IOA , Dhyanchand awardee Trupti Murgunde, member Mission Olympic Cell, Radhica Sreeman, Ex-Executive Director, TEAMS, Sports Authority of India, and Crd (Retd) Rajesh Rajagopalan, Ex-CEO, Target Olympic Podium Scheme.