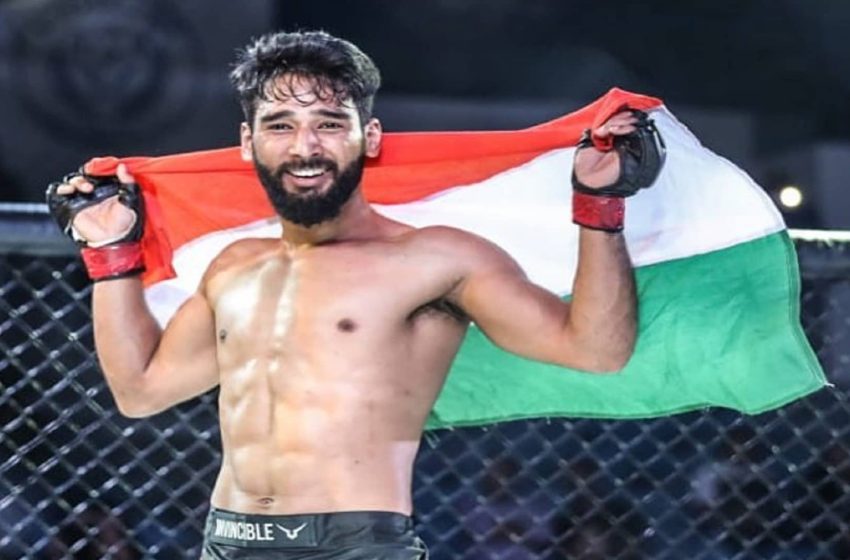 Anshul Jubli defeated Indonesia's Jeka Saragih to win the Road To UFC competition
Anshul Jubli defeated Indonesia's Jeka Saragih to win the Road To UFC competition in the lightweight division. He wrapped up the fight inside two rounds and was declared the winner by technical knockout. With this win Anshul also earns a UFC contract, making him only the second Indian after Bharat Khandare to bag a contract in MMA's biggest promoter.
Anshul dictated the proceedings in both the rounds, trading most of the punches between the two. The first round started with the Indonesian trying to agitate Anshul as he tried to mock the Indian by making a funny face.
Anshul straightaway reacted to the gesture and launched a vicious attack on Saragih before taking him down. He grappled and kept the Indonesian in the position, and kept hurling punches at his opponent. Caught in a difficult position, Saragih tried to escape the hold by attacking Anshul with his elbows but it remained ineffective. The Indonesian eventually managed to escape the grapple with a little over 40 seconds remaining in the opening round. Anshul finished the round having an edge over his opponent.
The second round, which also turned out to be the final round of the bout, saw Saragih start on an attacking note. He kicked Anshul on his body, before Anshul once again gained command over his opponent. This time Anshul grappled his opponent from behind, and landed a few blows on him with his knee. He then followed a similar stratergy as he took him down and launched a series of punches, forcing the referee to bring the fight to an end in 3:44 seconds.
"I've dominated this fight, that's why I'm here. Why Indian fighters deserve to win the UFC? I'm going to keep evolving, I want to keep grinding, and my plan is to be the best in the world and I'll do whatever it needs to be done," said Anshul in his post-fight interview.