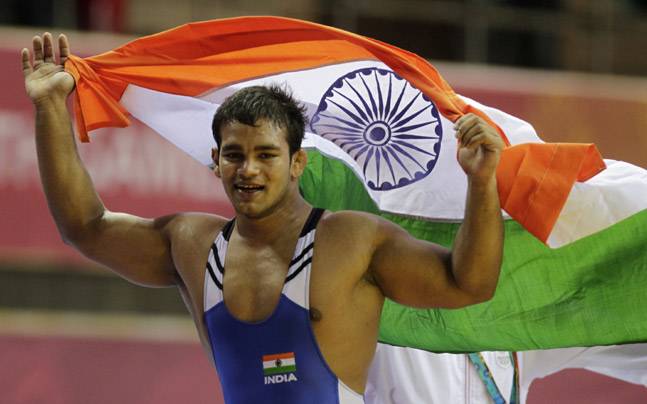 Zagreb Open wrestling 2023 full schedule
Zagreb Open 2023, the first wrestling ranking series event of the year, will be held in the Croatian capital from February 1. However, top Indian wrestlers, including Bajrang Punia and Ravi Kumar Dahiya, will skip the meet.
Besides the two Tokyo Olympic medallists, top women's wrestler Vinesh Phogat, world championships medallist Deepak Punia, youngster Anshu Malik, Bajrang's wife Sangeeta Phogat and Sarita Mor will be some of the high-profile absentees from the Indian contingent in Croatia.
In the absence of some of the country's top guns, the onus will be on the country's young guns, led by the experienced Narsingh Yadav, a former Asian champion, to put up a good show in Croatia. Watch live streaming of Zagreb Open wrestling.
Aman will be filling in for Tokyo silver medallist Ravi Dahiya in the men's 57kg category while Sujeet will be competing in the 65kg, which is Bajrang Punia's realm. Sushma Shokeen will be India's entry for the women's 53kg – Vinesh phogat's pet category.
United World Wrestling (UWW) has listed a 29-member Indian wrestling contingent for the Zagreb Open.
The Zargreb meet, which concludes on February 5, will have competition in men's and women's freestyle along with Greco-Roman wrestling. India have sent 10 men's freestyle wrestlers, seven women's freestyle wrestlers and 12 Greco-Roman wrestlers to Zagreb.
Watch the Zagreb Open Ranking Series on live streaming in India.
Indian wrestling team for Zagreb Open 2023
Men's freestyle
Aman (57kg), Pankaj Malik (61kg), Sujeet (65kg), Vishal Kaliramana (70kg), Sagar Jaglan and Narsingh Yadav (74kg), Vicky (86kg), Pruthviraj Patil (92kg), Sahil Sehrawat (97kg), Dinesh Dhankar (125kg)
Women's freestyle
Shivani Pawar (50kg), Sushma Shokeen (53kg), Sito (57kg), Bhateri (65kg), Radhika (68kg), Reetika (72kg), Kiran (76kg)
Greco-Roman
Manjeet (55kg), Gyanender (60kg), Sagar (63kg), Karanjit Singh and Ashu (67kg), Ankit Gulia (72kg), Sajan (77kg), Rohit Dahiya (82kg), Sunil Kumar and Sushant (87kg), Narinder Cheema (97kg), Naveen (130kg)
Where to watch the Zagreb Open 2023 wrestling live in India
Watch the Zagreb Open 2023 live streaming on the United World Wrestling's (UWW) official website. There will be no telecast on any TV channel in India.
Zagreb Open Ranking Series schedule and live start times for India
All times are India Standard Times (IST)
Wednesday, February 1
Men's freestyle qualification rounds and repechage for 57kg, 61kg, 65kg, 70kg, 74kg and 86kg – 2:30 PM IST onwards
Men's freestyle finals for 57kg, 61kg, 65kg, 70kg, 74kg and 86kg – 10:30 PM IST onwards
Thursday, February 2
Men's freestyle qualification rounds and repechage for 79kg, 92kg, 97kg and 125kg – 2:30 PM IST onwards
Women's freestyle qualification rounds and repechage for 50kg and 55kg – 2:30 PM IST onwards
Men's freestyle finals for 79kg, 92kg, 97kg and 125kg – 10:30 PM IST onwards
Women's freestyle finals for 50kg and 55kg – 10:30 PM IST onwards
Friday, February 3
Women's freestyle qualification rounds and repechage for 59kg, 62kg, 65kg and 68kg – 2:30 PM IST onwards
Greco-Roman qualification rounds and repechage for 77kg and 87kg – 2:30 PM IST onwards
Women's freestyle finals for 59kg, 62kg, 65kg and 68kg – 10:30 PM IST onwards
Greco-Roman finals for 77kg and 87kg – 10:30 PM IST onwards
Saturday, February 4
Women's freestyle qualification rounds and repechage for 53kg, 57kg, 72kg and 76kg – 2:30 PM IST onwards
Greco-Roman qualification rounds and repechage for 63kg and 67kg – 2:30 PM IST onwards
Women's freestyle finals for 53kg, 57kg, 72kg and 76kg – 10:30 PM IST onwards
Greco-Roman finals for 63kg and 67kg – 10:30 PM IST onwards
Sunday, February 5
Greco-Roman qualification rounds and repechage for 55kg, 60kg, 72kg, 82kg, 97kg and 130kg – 2:30 PM IST onwards
Greco-Roman finals for 55kg, 60kg, 72kg, 82kg, 97kg and 130kg – 10:30 PM IST onwards