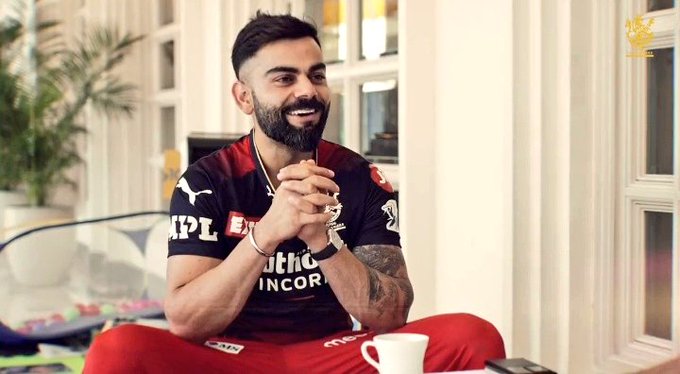 Picture credits - Twitter
Virat Kohli speaks about his lack of runs in Tata IPL 2022
In a video posted by Royal Challengers Bangalore on their social media handle, Virat Kohli speaks about his unfortunate dismissals in this Tata IPL season.
In the video, Virat Kohli also gives a strong response to his critics.
An unusual season for the former Indian Skipper Virat Kohli as the run machine has managed to score just 216 runs in 12 matches.
This also includes 3 golden ducks, the most for Kohli in a season.
Speaking about his form, Kohli said, ""It has never happened to me ever in my career I think, so I just smiled. I felt like I have seen everything that the game has to show."
Former West Indian Cricketer Ian Bishop has expressed concern over the ways Virat Kohli has been dismissed this season.
However, Kohli said he doesn't pay heed to opinions and keeps critics at bay.
"They can't be in my shoes, they can't be in my shoes, they can't feel what I feel, they can't live that moment," the former India skipper said.

"You said how you cut the noise, you either mute the TV or don't pay attention to what people are saying and I do both of these things." 
Ravi Shastri, who was the coach when Virat Kohli was the skipper of India also gave some advice to the super star. Shastri said Kohli and some others too should back out of the IPL and take a break from cricket, before the T20 World Cup that is going to take place in Australia, later this year.
Read more: https://www.sportstrumpet.com/ipl2022-if-virat-wants-to-have-a-prolonged-career-at-the-top-he-should-take-a-break-from-this-new-season-of-ipl-ravi-shastri/
Kohli then proceeded to share his experience under the leadership of Faf Du Plessis. Earlier this year, RCB appointed Faf as their new captain, after Virat Kohli backed out of captaincy.
"I and Faf have always gotten along well even before he was captain of South Africa. Faf is a guy who is sure of himself and he has full authority on the field," he said.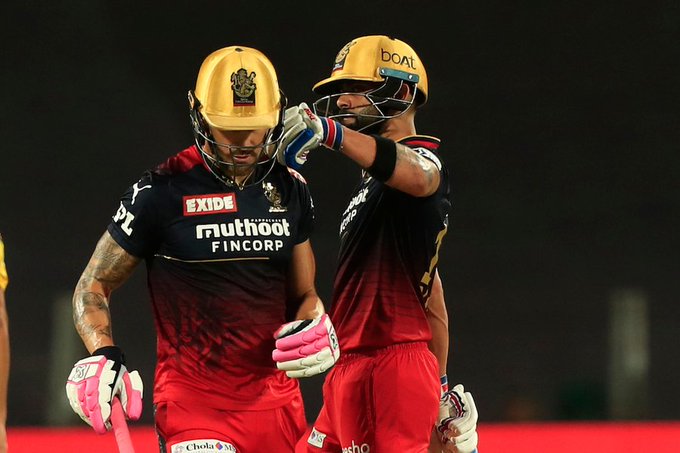 "He tells me sometimes, if I mention things, that he doesn't want to do that, which I respect a lot. That only makes you gain respect for the person you are playing under," Kohli added.
Kohli and Co are looking for their maiden IPL title. As of now, RCB is in the 4th position in the IPL Standings, with 3 games to go. If they are to lift their maiden title, they will have to finish in the top 4 to qualify for the playoffs.
RCB face a stern challenge in Punjab Kings in their next Tata IPL 2022 match on Friday.