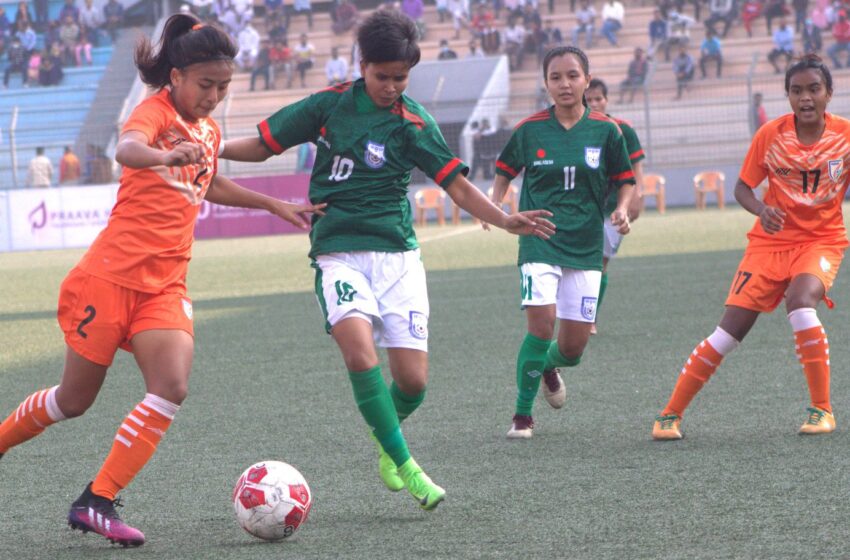 Image: Indian Football Team/Twitter
U-19 Women's SAFF Championship'21
Bangladesh has given India a gavel blow with the result which was not something a person would have seen coming into this match. Bangladesh drove to strike an early play in the game as a soft penalty kick was altered by Shansunnahar Senior on the 8-minute spot.
Opportunities were rare and distant between but the match was played like Bangladesh would have liked, utilizing long balls over the peak rather than short access along the field.
Sumati Kumari had the golden opportunity to equalise in the 73rd minute when she was one-on-one against goalkeeper Chakma but Sumati put the shot off target.
India will now turn their attention to the game against Nepal, which will be played on December 19.