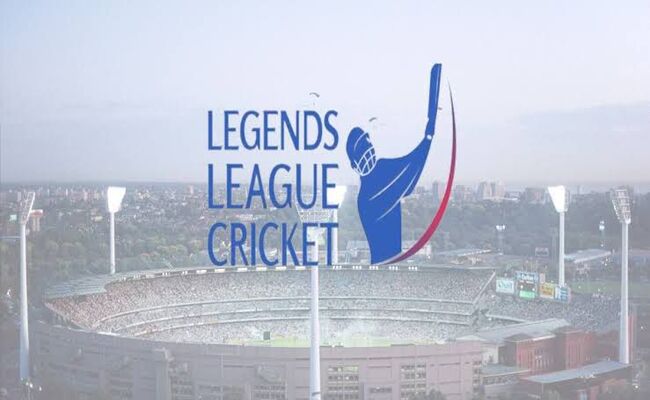 The ranking system for Cricketing Legends is here – LEGENDS RANKING
unique ranking system catering to the legends of the game is being launched. This ranking system concentrates on creating a leaderboard for retired cricketing legends from across the world. Post retiring from their respective cricketing boards these players still play in independent cricket leagues but never before were they ranked on a leaderboard based on their performance and how well the match was played. This makes the Legends Ranking system a first-of-its-kind and the only ranking system for retired cricketers.

The Legends Ranking system is a cumulative score based on the overall performance of a retired player in T20 tournaments. The calculations are conducted by considering private leagues from 2015 onwards. The leagues include Road Safety World Series 2020 & 2022, both seasons of Legends League Cricket, Sachin Blasters vs Warne Warriors – 2015, and the Masters Champion league 2016 so far. As more private leagues are played, their data will be considered too. The ranking of each former player depends on the overall match score, overall individual score, and the number of wickets taken for each match. The weightage has also been given, considering whom they are playing against and their overall performance. Other important factors and attributes include the strike rate and average of a player, along with the opponent's performance and their team's overall performance throughout the tournament. The rankings can be viewed on their portal www.legendsranking.com
Tillakaratne Dilshan – Former Sri Lankan Cricketer – "I feel this ranking system fills up the need gap for cricketing legends still proving their worth on the field by playing in international independent leagues across the globe. This system seems to have adopted a very scientific method for calculating the ranks. With so many leagues happening across the globe throughout the year, it would be good to see which player rises to the top of the charts even after retirement"
Commenting on this ranking system, Jhulan Goswami said:
Jhulan Goswami – Former Indian Cricketer – "I am so happy to finally see a ranking system for cricketing legends. So, when they play in these independent leagues, having a leaderboard that ranks them on the basis of performance makes a lot of sense. I look forward to seeing the women's legends league and a leaderboard dedicated to them soon."
The Legends Ranking System is powered By Wisden. Famously known as the Bible of cricket, Wisden is considered a notable and trusted source for any cricket-related information.
Toby Williams – Commercial Director Wisden – "Legends Ranking is considered an authentic and valid ranking system for retired legends. Although several platforms dedicate their ranking systems to the young and athletic players of the cricketing world, Legends Ranking is the only ranking system focused on ranking retired cricketing legends. The ranking system is an unbiased, authentic, and trustworthy system for the global audience."
Through this initiative, Legends Rankings aims at making the game more competitive and hopes to motivate more retired legends to continue to follow their passion for playing the game. Any retired player who currently is not a part of this ranking would aspire to give their fans something to remember through playing more of such leagues and achieving a place on The Absolute Leaderboard i.e. the Legends Ranking system.

Legends Ranking will also provide an excellent opportunity for viewers to witness their favorite cricketing legends in action, across tournaments and leagues and see them rising through the charts even after they have retired from international cricket.