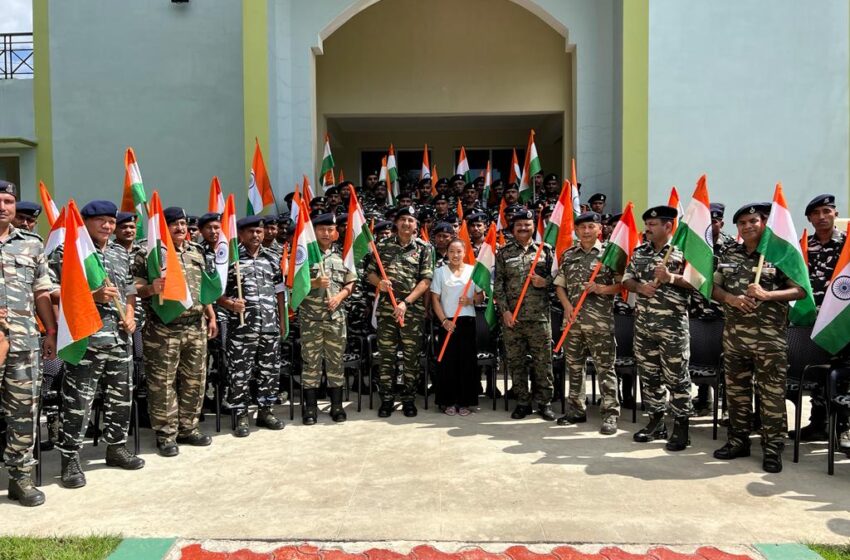 Sports Trumpet exclusive with Mirabai Chanu on 75th independence day
India is celebrating the completion of 75 years of independence. On this day, India is remembered for achieving independence from colonial authority after two centuries of British repression. Indian athletes also fly the tricolor high .
Mirabai Chanu, one of India's top gold medal prospects, lived up to expectations by clinching the first gold medal for the country at the Birmingham Commonwealth Games 2022 by finishing first in the women's 49kg weightlifting final.
In an interview with Sports Trumpet Mirabai Chanu tell us how her financial conditions change after her Olympic and Commonwealth gold medal win
DISCIPLINE: WEIGHTLIFTING
Event: 49kg
Date of Birth: 08/08/1994
Hometown: Imphal, Manipur
Training Base: NS NIS Patiala
Coach: Vijay Sharma
Background: (Few background points about the athlete)
Mirabai started Weightlifting in the year 2008 in her hometown Imphal. She was later inducted in National Camp Bangalore in the year 2011. She has been in National Camp Patiala since 2012.
Achievement:
2012 Asian Junior Championship Bronze medalist
2013 Junior World Championship Bronze medalist
2013 Asian Junior Championship Silver medalist
2013 Commonwealth Championship Gold Medalist
2014 Asian Junior Championship Silver medalist
2014 Commonwealth games silver medalist
2015 Commonwealth Championship Silver medalist
2017 Commonwealth Championship Gold Medalist
2017 World Championship Gold Medalist
2018 Commonwealth games gold medalist
2019 EGAT cup International Weightlifting Championship Gold Medalist
2019 Commonwealth Senior Championship Gold Medalist
2019 6th Qatar International Cup Gold Medalist