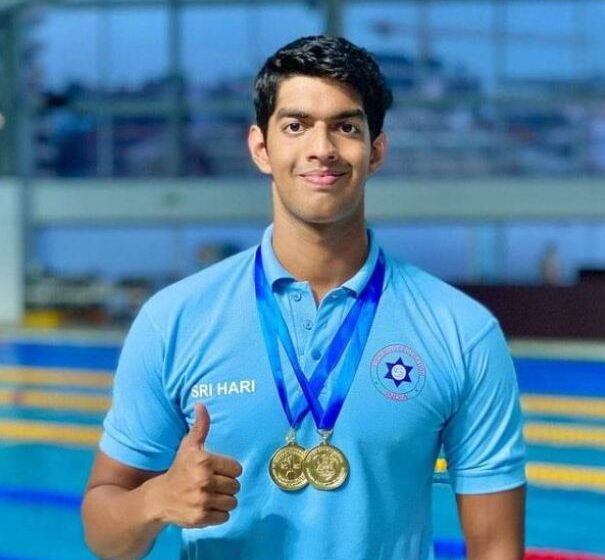 Sports Trumpet exclusive interview with Champion Indian Swimmer, Srihari Nataraj
In the interview, Srihari Nataraj talks about his experience at the Commonwealth Games 2022, shares his training schedules, gives valuable advice to the upcoming athletes and much more.
In an event organized by GoSports, renowned Indian athletes who had a successful CWG 2022 had been invited. Big names such as Kidambi Srikanth, Srihari Nataraj, Priyanka Goswami, Sathiyan Gnanasekaran and many more were present there.
Srihari Nataraj partocipated in 3 events, 50m backstroke, 100m backstroke and 200m backstroke, at the Commonwealth Games, 2022.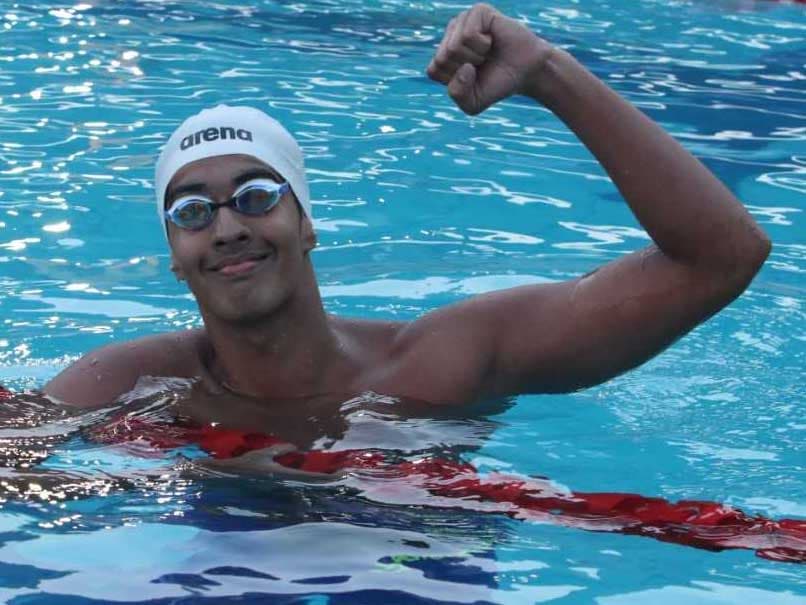 He reached the finals in 2 of the 3 events he was participating in. In the 50m backstroke finals, Nataraj finished 5th, in the 100m backstroke finals, Nataraj finished 7th.
The Swimmer missed out on a place in the 200m backstroke finals, as he finished 9th in the heats.
Nataraj missed the podium in both the finals by a slender margin of 0.26 seconds in 50m backstroke finals and 0.25 seconds in the 100m backstroke finals.
Overall, this was the best campaign that an Indian Swimmer had had, who was participating in multiple events.
First up, Nataraj talks about his experience at the CWG, 2022.
"It was a good experience in Birmingham this year. These were my 2nd Commonwealth Games. Unfortunately, things didn't turn out as we had planned."
"Not winning a medal at the CWG stings a bit, especially after the performances I put in but, in the end I learnt that that's how sports works."
"You don't hit a century every day, you don't score a free kick everyday. You have to learn to accept the fact and move on with it. I had to accept and move on as I had 2 other events after the 100m backstroke finals. There are things we could've done differently but, it's all in the past now and I do not try to think a lot about it."
Next up, Nataraj talks about his daily training schedule.
"My typical training day looks like this. I get into the pool everyday at 6:45 for a 7-9 training schedule and am in there till about 9, 9:30. Then I have my breakfast and get onto the gym by 10/10:15 and workout there for 2 hours."
"Following my workouts, I go home, have my lunch, take a nap. I'm back into the pool by 5:30 and leave the pool between 8:30 and 9."
"On Monday, Tuesday, Thursday and Friday are identical. On Wednesday and Saturday, I train only in the morning and take an off on Sunday."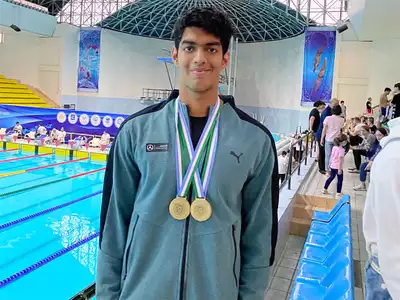 As for the training schedule before the tournament, Nataraj said,
"Based on the tournament, we decided how we are going to prepare for it. There are some tournaments, where we do not taper. Taper is the process of cutting down the distance and letting the body recover. I have tapered just once since the last Olympics."
"As for events such as the Commonwealth Games, I use Race Simulation. Race Simulation means you break down the race into 2 or more parts and Sim it with the times that I want to hold to get the Gold time and Sim it with the planning that I have for the race. This is 1 thing that we rely on, a lot!"
"Also what we do is try to fine-tune our starts and turns because that's where most of the mistakes occur. This is what we focus more on, as the tournament progresses."
Lastly, Nataraj had a few wise words of advice for the upcoming athletes.
"When you go to the race, you have to remember that you control what YOU DO and this is something you have to tell yourself in everyday training, because if you've done the work, you won't feel the pressure."
"The most important thing to keep in mind is that you should enjoy it. Do not stress about it a lot. At the end of the day it's just a game and you need to have fun. As for me, I still look at Swimming as a game and not a profession."
"In-fact, if they had a cricket net here I would go and bowl in the nets for 2 hours. Even yesterday, I had plans to go to the pool and swim but for the rains to spoil them. For me, I just look at it to have fun. In the end, everyone should remember having fun in what they are doing."