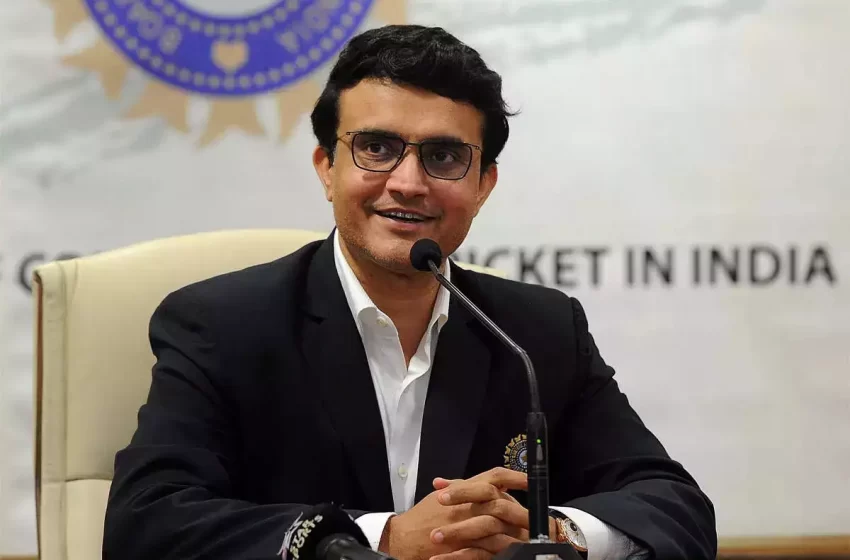 BCCI/Twitter
Sourav Ganguly Clarify The Doubt
BCCI President Sourav Ganguly clarified the news of the role of board and selector in the matter of Virat Kohli stepping down as the captain from every form of international cricket.
"We (BCCI) had requested Virat not to step down as T20I captain. There was no plan to change captaincy. But he stepped down as T20I captain and the selectors decided not to split limited-overs captaincy, opting for a complete separation," was declared by BCCI President Sourav Ganguly. He also said the following, "The bottom line is that there can't be two white-ball captains. "
Virat Kohli is not going through a great phase of his life and career as he was replaced by Rohit Sharma as the captain of T20 after the defeat and poor performance of the team in the last T20 World Cup. A few days back Virat Kohli stepped down as the captain of the Indian Premier League team Royal Challenger Bangalore. Then he made it clear that he wants to concentrate on leading the One Day International (ODI) team as well as the test team.
"Understanding workload is a very important thing and considering my immense workload over the last 8-9 years playing all 3 formats and captaining regularly for last 5-6 years, I feel I need to give myself space to be fully ready to lead the Indian team in Test and ODI cricket," he wrote on Instagram on September 16. But within 3 months the sudden declaration of leaving captainship is shocking to everyone.
The recent declaration of a shift in T20 captainship from Virat Kohli to Rohit Sharma stirs up the question of abusing the power as selectors of removing Virat Kohli as the captain. Kohli is one of the most successful captains in every format of international cricket. Out of 95 ODIs led by him, he achieved victory in 65 of them. In 45 International T20s, he led India to victory 27 times.
He further stated that he is lacking as a batsman to provide the team the best for him. There are no Centuries recorded under his name in the last 12 ODIs, his average in every format is below 50 runs. That is the reason he wants to give up the captainship and concentrate fully on his batting.