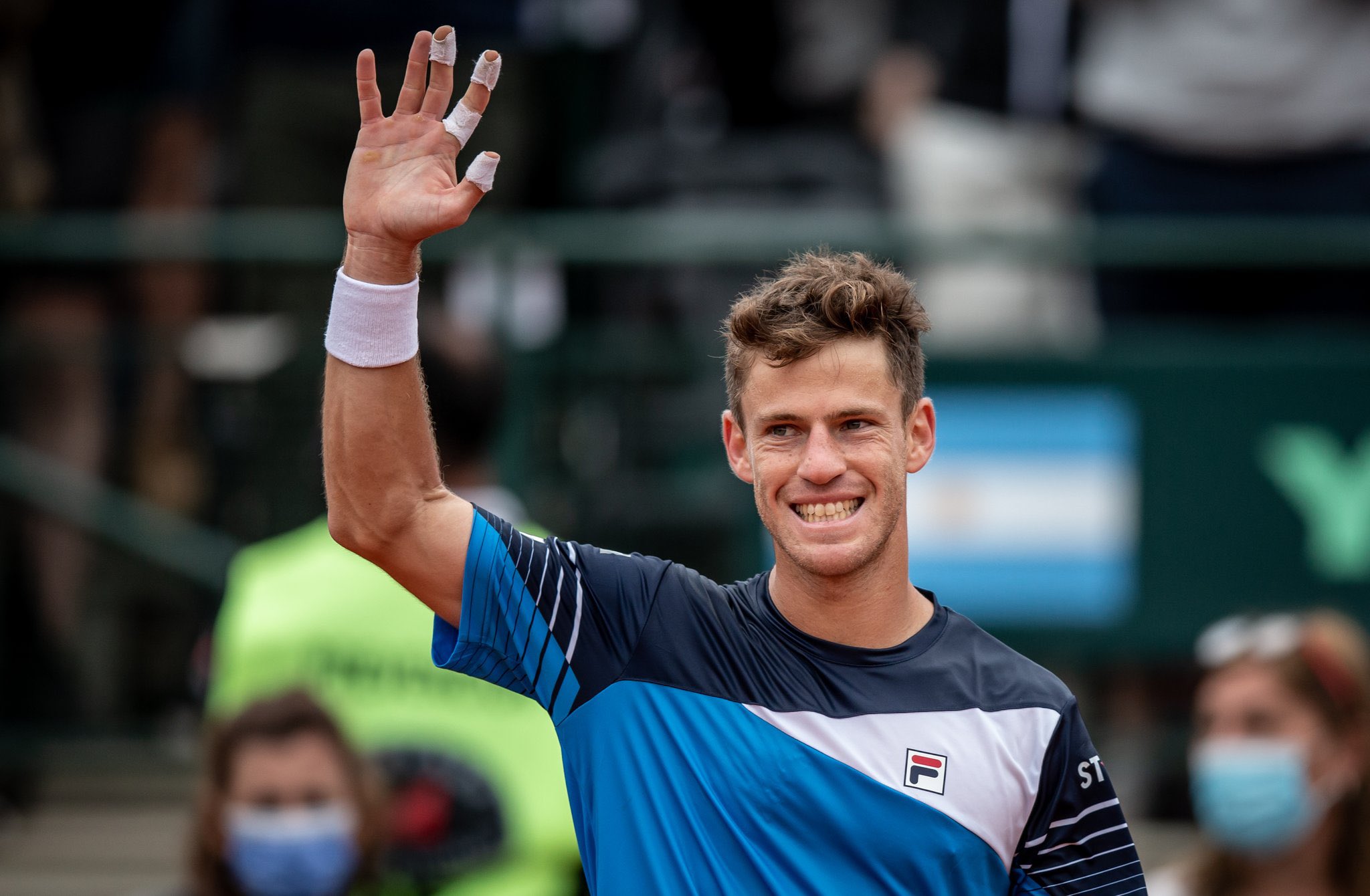 Image: Diego Schwartzman/Twitter
Schwartzman Heaped Praise On Rafael Nadal
In a recent interview, World No. 13 Argentinian tennis star Diego Schwartzman showered praise on Rafael Nadal's mastery on clay. The Schwartzman revealed it is "almost impossible" to reach Nadal's status of power on a claycourt or French Open and that players often accept beating even before striding onto the court against the Spaniard tennis champion.
Rafael Nadal recently made his comeback to professional tennis this month after a long hiatus.
Then, Schwartzman speaks about Rafael Nadal. He hails Nadal's supremacy on clay- "On clay, it is almost impossible to follow the rhythm and dominance that he (Nadal) has," he claims.
"Rafa is the one who imposes the most respect on you when entering the field," the 29-year-old Argentinian shares.
Diego Schwartzman, one of the few players to have defeated Spaniard on clay, underlined just how hard it is for players to try and maintain swiftness with the Nadal on the surface.
Diego Schwartzman feels Roger Federer is a slightly easier opponent to face than Rafael Nadal
"Federer being so relaxed, sometimes he gives you a game. You enter the Nadal match, and it seems that everything from the first point to the last point, is the last in his career," Moreover, Schwartzman even resembles Nadal's attitude as a rival to that of Roger Federer.
Schwartzman also shared how he started playing against Djokovic, Nadal, and Federer after he joined the Top 100 in rankings. Moreover, their meetings grew when he entered the top 20, and the top 10, finally.