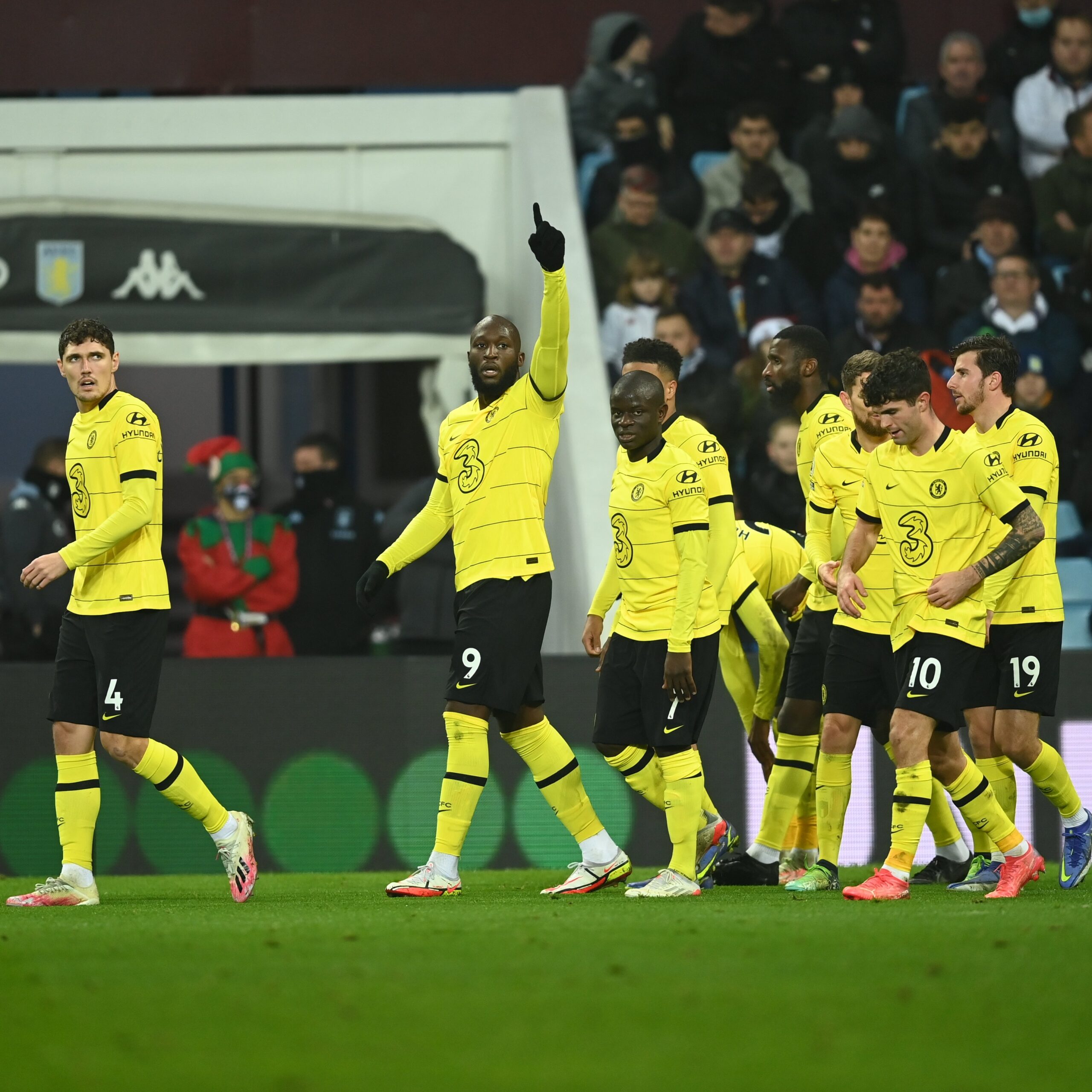 Image-Chelsea/Twitter
Romelu Lukaku Inspires Comeback
Substitute Romelu Lukaku inspired Chelsea as they came from behind to beat Aston Villa 3-1 at Villa Park.
Reece James' first-half own goal had given Villa the lead but Jorginho converted a penalty soon afterwards after Matty Cash's foul before Lukaku turned the game from the bench.
He headed Chelsea in front within 11 minutes of his introduction and then burst through late on to win another penalty that was once again scored by Jorginho.
Villa boss Steven Gerrard was missing after testing positive for Covid-19 but Thomas Tuchel's presence was certainly felt with that bold half-time substitution, removing Trevor Chalobah to bring on his striker.
The attacking change earned the three points and ensured Chelsea finished the day level on points with Liverpool but still six points adrift of leaders Manchester City.
Aston Villa assistant Gary McAllister: "Looking at the result, I think it flatters Chelsea a bit. They have some very good players. Romelu Lukaku made a difference. I felt that we played some good football and we kept the ball away from our goal, but then they made the changes, and they came out on top.
Chelsea manager Thomas Tuchel: "It's a big victory. The reaction was very, very good, and the mentality was outstanding. We did not allow any chances and created a lot of chances. Job done, but we are worried. We have another injured player. We play against a team with no international duty. At some stage it'll catch us."