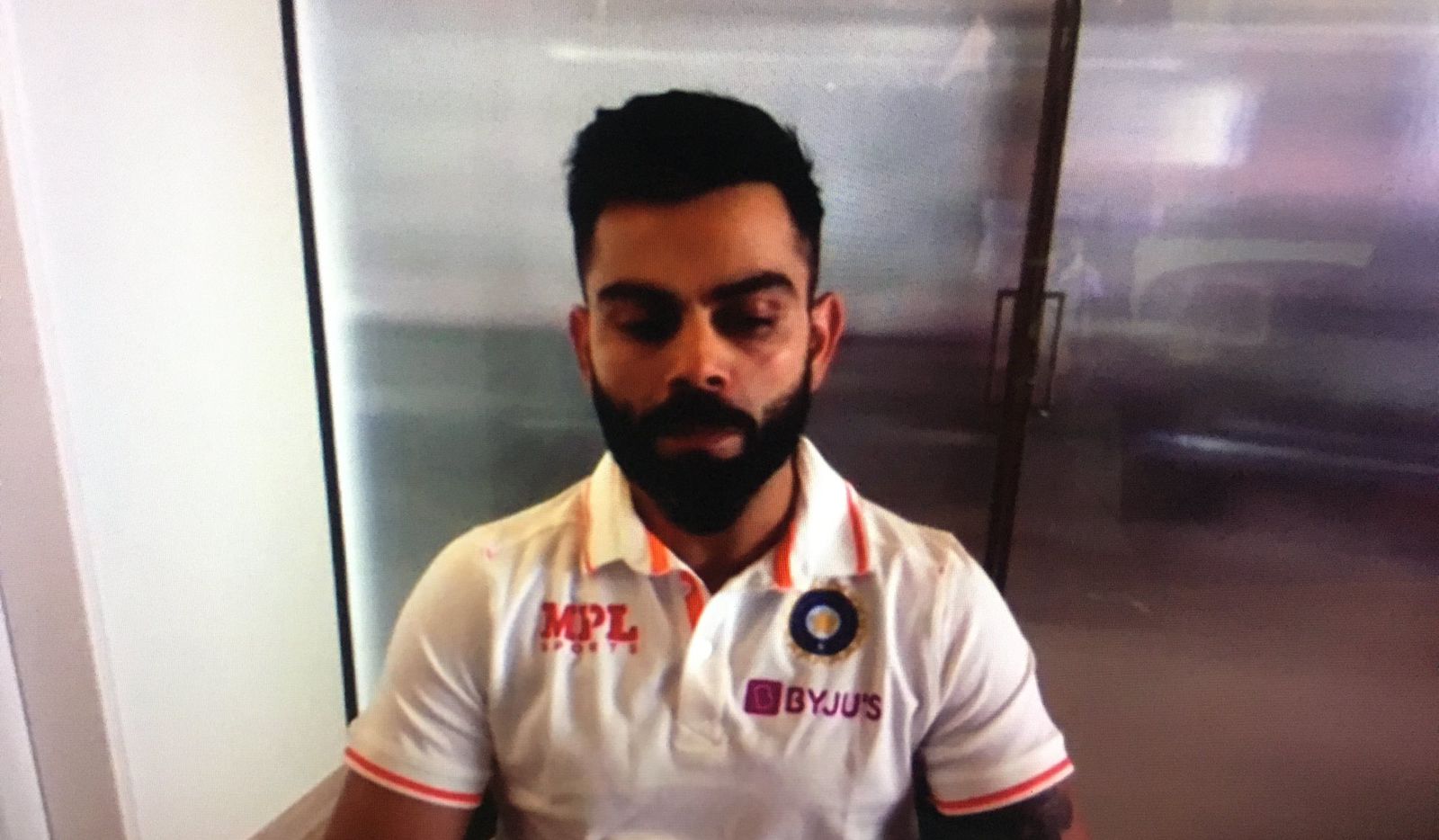 Rohit Vs Kohli Captaincy Battle? Virat Speaks
Virat Kohli addressed the media on Wednesday ahead of India's tour of South Africa. Team India captain Virat Kohli gave straightforward, to-the-point replies in the press conference. However, questions were directed to India's Test skipper about his apparent split with Rohit Sharma.
The big statement is that Kohli will be playing the ODI series against South Africa, but the cloud still looms over Rohit Sharma's availability. Kohli also spoke about Ravindra Jadeja missing.
On Monday, Rohit Sharma was pulled out of the three-Test match series against South Africa due to hamstring damage. On Tuesday, reports said Virat Kohli was contemplating ruling out of the ODI series. There has been no authorized proof of the rumors.
"I was contacted one-and-a-half hours before selection for Tests. The chief selector discussed the Test with me. Before the call ended I was told that the 5 selectors have decided that I won't be ODI captain anymore. There was no prior communication about this," Kohli said in the press conference. "I am available for selection for ODIs" Kohli confirms he will be available for the ODI series against South Africa.
"I have not won an ICC title (on the decision behind ODI captaincy change). I can understand the logic behind the board's decision. The communication process is something I have already told you about. About me and Rohit, we have no problem with each other. I have been clarifying this for two to three years and honestly, and honestly getting tired of it. I can guarantee you that no action of mine or communication will ever be bad for Indian cricket. This is my commitment to the team" Kohli said, the reason why he was removed as ODI captain.
Over the last two days, the assumption has been teeming that not all is pleasing between Virat Kohli and Rohit Sharma. Last week, BCCI, in a tweet, said the ODI and T20I captaincy had been given to Rohit. Soon before the T20 World Cup was carried out in the UAE, Kohli had disclosed his decision to step down as India's T20I skipper after the tournament.