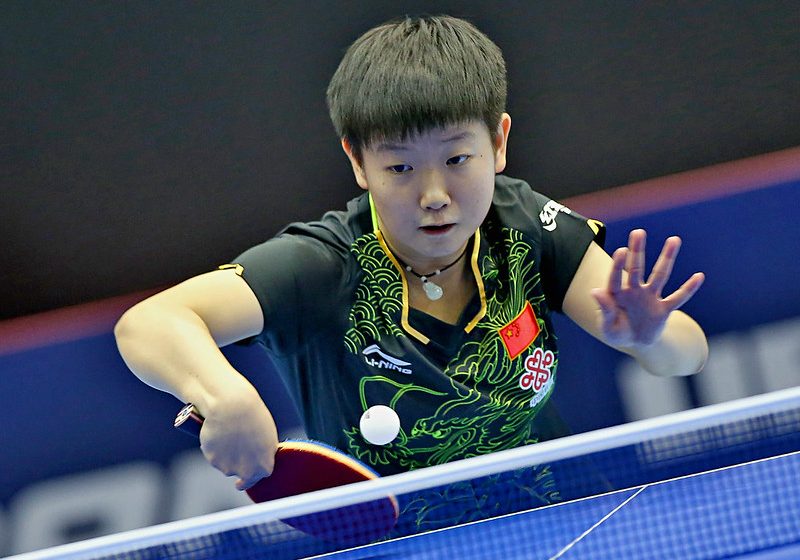 Reigning Olympic Champions Ma Long and Chen Meng among galaxy of world's top Table Tennis stars to descend in India for WTT Star Contender Goa
Table Tennis (TT) legend and reigning Olympic champion Ma Long and current women's Olympic champion Chen Meng, both from China, will be among a galaxy of the world's top stars in the sport, to descend in India for the World Table Tennis (WTT) Star Contender Goa, scheduled from February 27-March 05, 2023. The tournament to be played at the Dr. Shyama Prasad Mukherjee Indoor stadium is being hosted by Stupa Analytics, also the data analytics partners, as well as the Government of Goa. The Table Tennis Federation of India (TTFI), the parent body of the sport in India, will also be the supporting partners of the tournament. The WTT Star Contender Goa is the highest level of TT ever to be witnessed in India where the biggest global superstars of the sport will be seen in action.
The 34-year-old Ma, widely regarded as the best to have ever played the game, is a two-time Olympic champion and will also have his countryman and rival Fan Zhendong, the current world champion and world number one, for company in the Men's singles, where Indian TT legend Sharath Kamal and Sathiyan Gnansekaran will also be putting up a challenge. Among other leading lights of the men's game, world number four Tomakazu Harimoto of Japan and world number six Truls Moregard of Sweden, world number eight Lin Yun-Ju from Chinese Taipei and world number nine Darko Jorgic from Slovenia will also be seen in action.
In the women's section, besides Chen, her countrywoman and world number one Sun Yingsha has also confirmed participation along with world number five Hina Hayata of Japan, World number eight Kasumi Ishikawa from Japan, World number nine Doo Hoi Kem from Hong Kong, China and world number 10 Ying Han from Germany. Also trying to give them a run for their money on home turf will be the India number one and world number 34, Manika Batra.
World Table Tennis (WTT) have recently released the entry list for the Men's singles and Women's singles participations for the tournament.
Expressing her views on the WTT Star Contender Goa, Manika Batra said, "Playing my first World Table Tennis event in Goa is going to be a great experience. It is always a great honour to play in front of a home crowd, and I can't wait to hear them cheering us all on. We hope to make them proud."
Leading the charge in the men's singles for India will be world ranked 41 Sathiyan, whowon the men's singles bronze in the Commonwealth Games in Birmingham last year and was also a part of India's gold medal winning men's team event, along with a silver in the men's doubles event category.
"I am excited to be playing my first WTT Series event in India. The field is incredibly strong, so all the matches are going to be tough. I hope as many fans as possible will come and support us in Goa,"said Sathiyan on the release of the list.
Accompanying Sathiyan will be the legendary and evergreen Sharth Kamal Achanta. Sharath, a gold medallist in the men's singles, mixed doubles and men's team events at the Commonwealth Games (CWG) 2022 Birmingham and currently ranked 47 in the world, will add more stealth and power to the Indian challenge.
Some other Indian names like Sreeja Akula who is the reigning national women's singles and doubles champion, will be competing in the qualifiers with other Indian paddlers viz; Reeth Teenison, Diya Chitale, Swastika Ghosh, Harmeet Desai and Sanil Shetty and many more, will try and grab a spot in the main draw of the competition.
Along with the global and Indian superstars, the tournament will also see many top international players competing for the first time in India. Some of the top names include Yukiya Uda, 2018 Asian Games bronze medalist, Lee San-Su and CWG 2022 Silver medalist Liam Pitchford in the men's single event. While Jeon Jihee, Liu Weishan, Shin Yubin and 2022 Tokyo Olympics Silver medalist in women's team event, Miu Hirano, will be competing in the women's single draw.