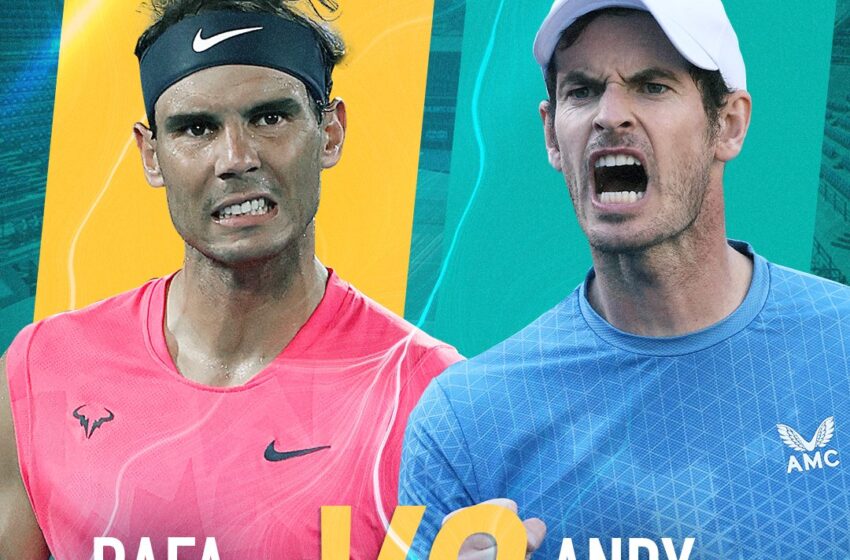 Image: MubadalaWTC/Twitter
Rafael Nadal Vs Andy Murray In WTC
Rafael Nadal ended his long wait to return to the tennis courts at the Mubadala World Tennis Championship in Abu Dhabi.
Rafael Nadal returns to the competition in Abu Dhabi on Friday with his anticipations down after a lengthy injury lack but hopes increased of lining up in next month's Australian Open.
Andy Murray and Rafael Nadal haven't faced each other in any tournament for the longest time since 2016 when they play for a spot in the final in Abu Dhabi but the wait is over for them because they will go against each other the first time. The British star tennis player Andy Murray said that he is enjoying the reunion with his old opponent. Nadal and Murray, both are former World No.1 players, they last played each other at the 2016 Madrid Open.
"It's not about pain. Pain I had a lot of times in my career, almost all the time. It's more about having the chance to have a pain that I can manage to compete well," Nadal told reporters in Abu Dhabi on Thursday.
"Let's see, I need to try it in competition. I know the comeback will not be easy, I don't have big expectations now. But the early expectation is to be here, to play in front of a great crowd again, to feel myself competing again against great players and then enjoy.
"I really hope that the foot is going to get better and better to be again at the way and the level I want to be," said Nadal in Abu Dhabi on Thursday.
"I want to be playing these guys in the biggest competitions again, that's something that motivates me … Hopefully we can put on a good performance for a couple of old guys" said Murray.