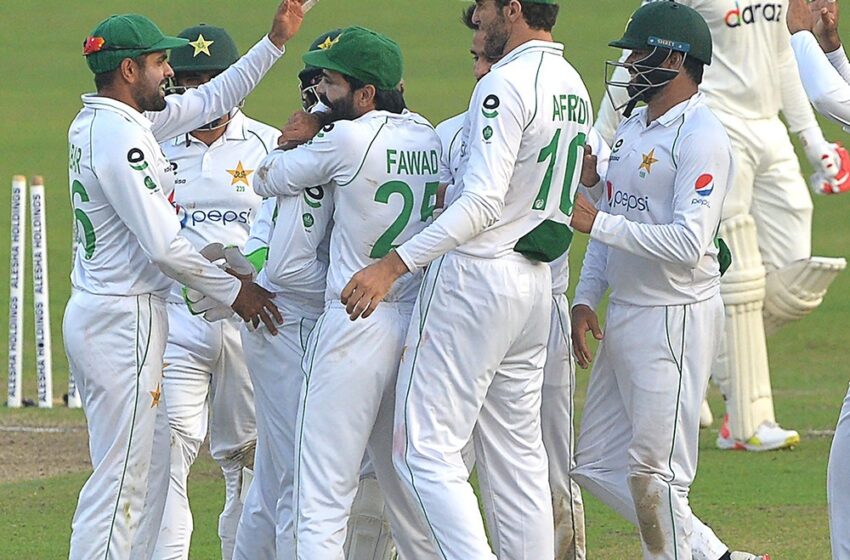 PCB/Twitter
Pakistan Washed Off Bangladesh
In the last encounter of Bangladesh with Pakistan, Bangladesh was whitewashed by the guest team. In the two test match series, Bangladesh lost both of them. With this victory, Pakistan set a new standard for the Pakistani cricket team. It recorded the most test match wins by any international cricket team in a single calendar year. The victory of all seven test matches the team was led by Babar Azam.
This newly appointed captain is proving himself in every aspect. He took the T20 team to the semi-finals of the T20 world cup 2021, hosted in the United Arab Emirates. In the semi-finals, the team got defeated by the current champion Australia after a very head-to-head fight.
For Bangladesh, this series was nothing less than a nightmare. Bangladesh scored the lowest total in Bangladesh the score of 87. The only achievement for the losing Bangladeshi side was the record was done by Shakib Al Hassan. He became the player to achieve 4000 test runs and to take 200 test wickets.
Sajid Khan did his best performance in this very series. The off-spinner took 8 wickets after spearing only 42 runs in an innings, this is the best performance figure by any bowler against Bangladesh in the test match format. Abid Ali was awarded as Man of the series because of his magnificent performance with his bat. The matches were both quite one-sided from the beginning. Bangladesh cricket team was struggling to make a difference and create an impression but only Shakib Al Hassan was shining rest of the team blew away like dried leaves. The Pakistani cricket team has got a stronghold on the ICC World Test Championship (WTC) with this victory. The point of the Pakistan cricket team increased to 75 and is next to Sri Lanka who is yet to lose any match in the current calendar year. On the other hand, the Bangladesh cricket team is laying at bottom of the point table. In the recent matches, the Bangladesh cricket team is disappointing their fan by not only losing but losing the matches without any close competition