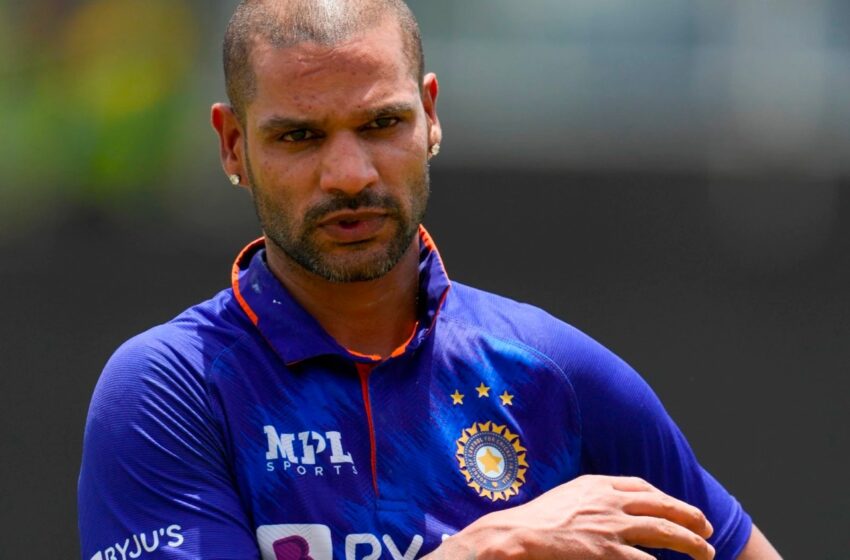 Shikhar Dhawan
"ODI cricket is an art and I love playing it..It still has the charm"
Shikhar Dhawan, known as Team India's Gabbar, has been playing only ODI matches for Team India. Shikhar Dhawan is no longer fit in Test and T20 formats.
Team India's opener Shikhar Dhawan, popularly known as Gabbar, is now seen playing only in the One Day International format. Shikhar himself has no complaints about this. In the absence of Rohit Sharma in ODIs, Dhawan has also taken over the command of the team. 36-year-old Dhawan believes that as long as he plays international cricket, he will play for Team India as an asset and not a liability.
After successfully leading the team in the ODI series in the West Indies, Dhawan said, "As long as I play for India, I will be useful to the team." I would not like to burden the team. Dhawan scored 975 runs with the help of 10 half-centuries in 22 ODIs for India from the beginning of the year 2020 till the West Indies tour and this figure is the highest among Indian players.When Dhawan was asked about these figures, he said,
"I'm a calm and a matured person. The performance is reflection of my experience. Till the time I play for India, I want to be an asset and not a liability".
"I never let this feeling creep into my system that "Oh God, I am playing only one format or I am playing an ODI series after a long time. Will my body respond well to the rigours of international cricket or will it not? Frankly speaking, I don't like entertaining these thoughts,"
the senior opener gave a peek into his thought process.
"I view it like this. If I am playing a format after a gap of two months or three months, it always gives me a chance to remain fresh and come into battle fully fit, and with enough time to work on my game."
For Dhawan, it is important to value what he has rather than cribbing about what he doesn't.
"I am always counting my blessings and if I am playing one format for India, I should try and make the most of it and give it my all. I am a very positive person. You won't find a negative bone in my body," he smiled. Dhawan feels that fitness wise, he is getting better with age. "I think now, at 36, I am fitter than ever before and also skill-wise, I have gotten better. Gym sessions, skill sessions, running and yoga, these four things are core aspects of my training,"
he added.